Growing your business relies on having a strong business development strategy. It doesn't matter whether you want to sell online services or write about tech news, such as the latest Firefly launch, business development matters. It's also important to assess your business's progress and decide which areas you want to build upon. This will allow you to build a business strategy that could lead to the most growth and efficiency across your company.
What Is Business Development?
All good business development begins with a detailed analysis of your sales funnel process. If you haven't yet drawn up a sales funnel strategy for your business, now is the time to start. The sales funnel basically refers to the process of generating leads, creating engagement with these leads, and channeling them into concrete sales.
Generally, the first stage of the sales funnel process – the generation of leads – is taken on by the marketing team. This stage involves networking and devising targeted marketing schemes to attract potential clients. The engagement side is also usually handled by marketing.
When it comes to the generation of actual sales, this is usually the territory of the sales team or where a business development representative steps in. While business development can cover every stage of this process, they generally oversee and advise marketing and then take a more active role in sales. This is not the case across all companies, however, and a good business development manager will offer strategic advice at all stages of the sales funnel.
What Does a Business Development Analyst Do?
A business development specialist's salary is usually determined by their ability to boost sales and, thereby, increase and speed up growth. Business developers can take on a range of roles in a company, usually bouncing between marketing and sales and acting as a support for both. For example, a company developer can help your marketing team create a sales funnel if you don't have one yet.
A business developer can also create strategies to increase engagement with the leads that marketing draws in. Or they can spend time helping sales turn leads into repeat clients. In general, business developers play a large role in developing sales strategy, encompassing both the marketing end and the sales side.
So, what type of business specialist should you hire if you want to create a high-growth business plan? A business developer who specializes in generating leads and sales is ideal for this. When you are interviewing candidates for business development jobs, you should also ask them about their methods in terms of generating high growth quickly. Here are some of the strategic options they are likely to the layout.
High Growth Strategies for Business Development
Create a Sales Funnel Model
As we've mentioned before, the sales funnel is your key to sales-focused business strategies. This is how you organize your company's marketing as a conduit for sales. If you haven't got one already, a business development specialist or business development company can help fill in the gaps.
Streamline Market Research
Usually, your marketing team takes charge of market research to define your target audience. However, inefficiencies can occur, especially if there is a disconnect between in-house marketing and sales teams. A business development plan laid out by an expert can help give a big-picture overview of where these inefficiencies occur.
Market research and marketing tools, in general, are only useful if you have good information about who your client is and where you can get their attention. When you streamline this process and get the right product in front of the right audience, you have a recipe for high growth. Business developers can also perform market research on competitors – something your in-house marketing team may not have the time or scope for. This can allow you to see how your products perform in a competitive marketplace and help you to see where you could offer something different from other providers.
Networking is still one of the most important ways that companies pursue leads and turn leads into clients. However, while networking used to mainly happen in person, it now mostly takes place virtually. This can be an adjustment for certain companies and something that an expert can help with.
A business developer can work as a go-between for marketing and sales, essentially performing the middle tier of the sales funnel process. While marketing casts a roughly targeted net, bringing in a wide range of suitable clients, a business developer can identify the ones which are best placed for approach. This has a lot to do with timing, as presenting clients with products at the right time is crucial. Business developers can usually bring insight to the table in this area.
Sometimes, marketing struggles because of a lack of clear goals and direction. A business strategist can help make this area more targeted and come up with creative ideas for marketing strategies. There are plenty of dynamic strategies that have been shown to perform well and to encourage growth.
Online strategies, such as sponsored ads, video marketing, and content creation are all excellent ways to increase reach and audience engagement. You can also opt for strategies such as mailing lists or email campaigns to bring in new customers. Another popular method is to rely heavily on referrals.
A good business developer will not just passively accept referrals but will help encourage the right type of referrals at the right time for optimum growth. They can also help eliminate financial waste in the marketing system and ensure that you are getting your money's worth in sales for content or campaigns you create. This is why a good business development manager's salary can be as high as $58,000 per annum.
Conclusion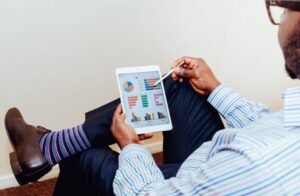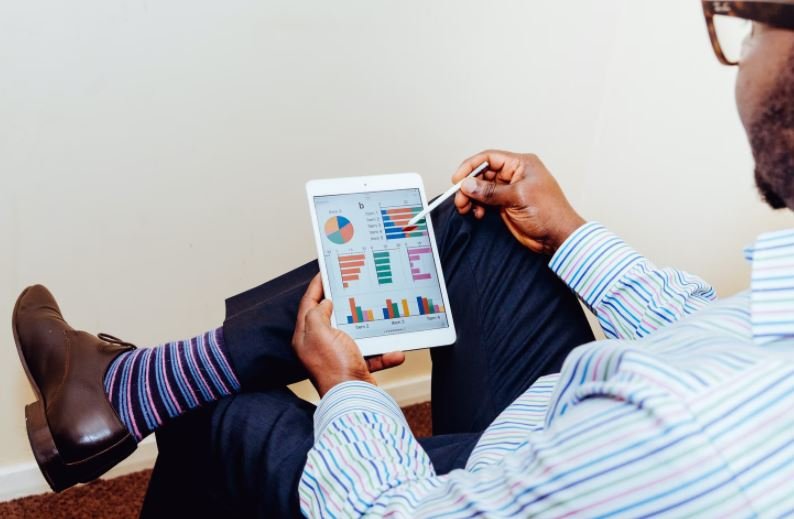 Business development is crucial for any company that has its sights set on growth. Business strategists and developers can help business owners to build better marketing plans, streamline outgoings, and close more sales. With these strategies, you can boost profits and expand your venture.
Final Call: Do you want to train as a business developer? Have you ever hired a business developer to support teams within your company? Share your advice and experience with us!