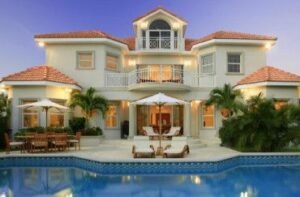 Who doesn't want to own their own house? But contrary to popular beliefs, it doesn't just depend on your money, especially in a country like Ghana. Housing in Ghana is in such a poor state that the need for housing assistant was not exaggerated.We've divided it into various categories to better explain the situation and that's the only way you can even begin to do something about it.
Overcrowded and Homelessness
The overcrowded situation happens when there are more people than that of homes available to accommodate them. According to the survey conducted by Ghana's Ministry of Water resources, works, and housing, the country needs 85,000 homes annually but little to nothing has ever been done in this regard by the government. Everything that Ghanaian people saw islies and empty promises.This means overcrowding and homelessness aren'tgoing away anytimesoon. Many don't even homes and due to bad weather andrainstorms, a great many individuals get injured and dies every now and then. Has the government done anything about it? Absolutely not. The situation of Ghana Holmes is just bad at this point intime. Even the Ghana military services have trouble getting proper accommodation. The minister-designate for defense and military, Dominic Nitiwulsays the getting accommodation for their army is one of the biggest challenges that the Ghanaiangovernment has ever faced.According to him, there's no need to use any sort of technology to augment the work done by the military forces. He also stated that they are doing everything to fix the accommodation issues and that their vision is to ensure that their Armygets to live in the barracks instead of a rented apartment or something.Most of the houses that are available right now were built a long time ago. These houses are not furnished and it's still better than nothing. Family homes with 10 – 12 rooms have 10 to even 20 people in each room. That's right. This is the true level of suffering that they are going through in this day and age and it will continue like this until and unless the government does something about it.
Poor Housing Conditions
Even if you do manage to find an accumulation for yourself, it will never be what they say it is. Now you could say there are many people who don't have a furnished home and can sleep without thinking too much about it. But that couldn't be further than the truth. In reality, the conditions of these homes are absolutely bad. For example, there were multiple rooms with no ventilation. The walls are cracked which means it could be infested with who knows what bug. Lack of a proper kitchen means the women are forced to cook out in the open under direct sunlight. Even basic essentials such as toilets and showers were missing or in other words, no bathroom. You might think that this is probably the first there is but it's not. Frequent Power cuts to complete cut off of electricity. To get water, people will have to walk a long way to water and as for bathroom purposes, small wooden shack-like structures are prepared to serve the purpose of toilet and baths. While it isn't hygienic in anyway but you know what they say, something is better than nothing.
Diseases Due to Poor Hygiene
While the adults use the pit-like toilet system but kids can't do that yet. So, they are rather trained to use the backyard as the toilet. While this has made toilets very easy for kids but that is the opposite of what hygiene is. Cleaning the same background while also living so close to it makes it really worse for these people to catch dangerous diseases such as cholera, among others.
What Can Be Done to Improve the Current Housing Situation?
Well, there isn't much to do for the general public unless the government does something for us but NGOs can certainly help. NGOs are non-governmental organizations that collect funds or it is given to them in the form of donations. Such NGOs are already in Ghana working round the clock to improve the situation of Ghana's housing problems. They have proper microfinancing with property housing support services. They also advocating for government support to better achieve their goals to positively impact the system. Apart from that, they are also working with owners of existing homes for property reparability and renovations. Repeatability or renovations include everything from structural to infrastructure along with the provision of utility blocks, roofing, sanitary sewer system, additional rooms, etc.