Dubai is an entrepreneur-friendly trading hub, and keeping in compliance with local laws and regulations helps new business owners to leverage the most benefits from their investments. In this regard, VAT compliance plays a considerable role in making things easier for you or more complicated if not catered to the right way. Thus, business owners must have sound knowledge in this category or partner with the local consultancy services for better performance.
Business management consultants help you move forward with your company's objectives and strengthen your capacity to deal with the market challenges by providing you with the right solutions at the right time while helping you implement them with greater efficacy.
These specialists, with competent skill sets, vast operational capacity, and in-house professional teams, will efficiently take care of your company's performance, active strategies, along with providing you the proper marketing, HR, VAT, and Accounting Services altogether.  
Factors to Consider Before Entering the UAE Market
Company owners often don't understand how crucial hiring a professional VAT Consultancy in Dubai is. Although this is a newly adapt concept in the UAE, it is highly recommended due to its business impact. VAT professionals help make things easier for your business setups and protect your company against VAT concerns in Dubai Mainland and Free Zones. Managing your business all by yourself can increase your tendency to make unwanted errors in tax filing or other financial or accounting aspects. So, when choosing a consultancy partner, it is ideal to ensure that they align with your business objectives and needs.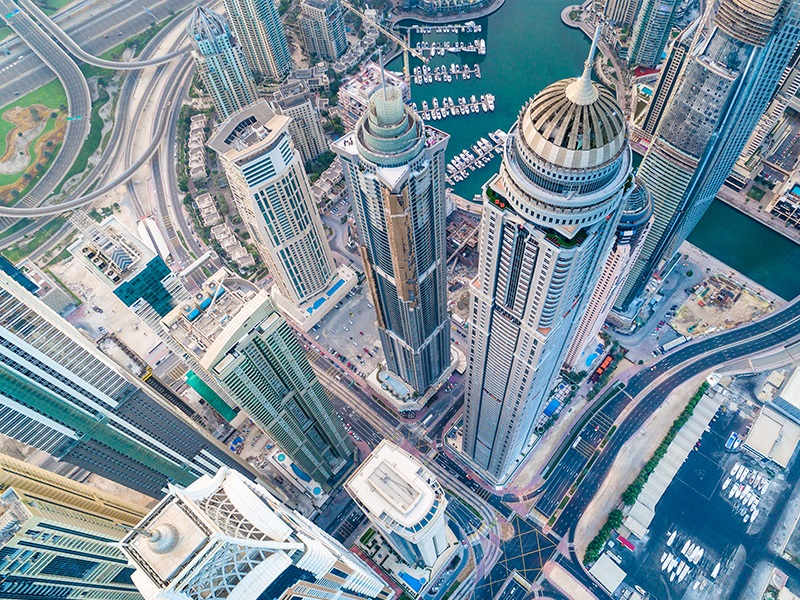 The following factors can guide you in screening out your nominees when searching for appropriate VAT Consultancy Services in Dubai:
Understanding of Tax Legislation
A good management consulting firm in Dubai will facilitate you in processing and managing your VAT concerns irrespective of the industry you are functioning in. They must be well versed in legislation and VAT laws helping you with the most practical business advice. This will substantially support your business as you will proactively avoid costly errors or any oversights. Moreover, consultants with experience in multinational tax computations and laws can tremendously benefit investors who wish to expand internationally.
Streamlined Experience
Another crucial prerequisite when looking for a VAT consultancy partner is a streamlined experience in taxation. You must look for VAT Consultancy Services in Dubai with a strong foundation of financial expertise and a long history of serving in the particular area. The more industry experience they will have, the more efficiently they will carry out your company's planning and reporting activities while affirmatively complying with the local laws.
VAT Impact Analysis and Due Diligence
A competent consultant is proficient in assessing Value Added Tax activities' impact and due diligence, and you must make sure your consultant is highly skilled in that category. Also, partnering with an experienced VAT consultant must help you better understand the degree of impact VAT has on your business activities, primarily your revenues and expenditures. All in all, VAT impact analysis is crucial as it will give you a fair evaluation of your company's procedures, human resources, expected costs, variations in accounting services, and if you are in conformance to legal aspects of the UAE. For a start, you must get a VAT Health check of your business to assess your company's readiness, which is provided by Corporate Business Services, one of the renowned VAT consultancy firms in Dubai.
All-Inclusive Solutions
Businesses must keep a record of their every operational activity, per se, their revenues, expenditures, and VAT costs. Also, when officially VAT-registered, companies can leverage the benefits of charging taxation on their supplied products or services, file for Vat returns, recover any paid VATs on business-related products, and keep their business records up-to-date.
New investors don't have the necessary skills or capacity to perform all these activities without external support. Thus, investors must partner with Management Consultancy firms in Dubai and seek assistance from their experts, well-versed in VAT laws and relevant solutions. Ideally, choosing a consultant that covers a wide range of support services, such as VAT Health Checks, VAT registration, VAT accounting, VAT reimbursement, VAT computation, VAT consultancy, etc., will be more cost-effective for your business.
To Sum Up
A good VAT consultant in Dubai must help you familiarize yourself with every available alternative for your business. They personalize their services to assist you with the most efficient strategies for your business setup. Thus, business investors must make sure to partner with a consultancy firm that best suits their business requirements. Corporate Business Services (CBS) and many other management consultancy firms can help you undergo this process and substantially facilitate you with their support services.