Any move, especially one that's long-distance, can be stressful. For some people, the easiest way to move is to have a storage unit available for convenience, help with staging a home, for more options. If you've always wondered why people rent storage units during a move or are considering a move yourself, read on.
Staging a Home
One of the best reasons to look into renting large storage units during a move is so that you can stage your home for sale. Any good realtor will tell you that it's easier to sell a home that isn't cluttered with personal belongings. The reality is that potential buyers want to be able to imagine their items in the home for sale. By removing your clutter and putting it in storage while you're trying to save your home, you'll be able to attract more buyers and show off your home's bones.
Perhaps you run a business out of your home. Maybe you prefer to work in the kitchen or living room. In renting out a storage unit, you could put your business supplies away while buyers come for open houses and showings. Something as simple as moving those remote work belongings to a storage unit for a few hours could make the difference between an offer or not.
Making a Move Easier
Other people rent storage units during a move to make the move easier. For example, if you're moving out of a big home and want all of your things in one compact area so that professional movers like 495 Movers can easily transport your belongings, having a storage unit is a great way to go. Not only does having a storage unit mean you'll have everything in one place, but it can also help to speed up the overall process of a move.
For some people, there's a gap between their living situations that could mean they need to live with relatives or in a hotel between homes. Having belongings in personal storage makes a situation like this easier. Instead of trying to jam everything you own back into your mother's house for a month, having the right storage unit is a great way to make that time between homes less stressful.
Buying Yourself Options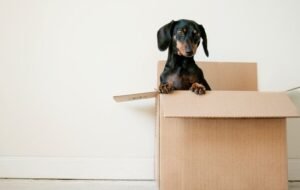 In unconventional times all over the world, it's easy to understand why options are a good thing to have. Many people are making huge lifestyle changes in response to the global pandemic. For this reason, and as they try out new ways of living, it's helpful to have a storage unit as a backup plan. For example, with the ability to work remotely, many people have decided to live on the road for the time being. Determined to travel and make the most of strange times, these same people aren't sure they will be living in their recreational vehicles permanently. Having a storage unit makes for the perfect opportunity for experimenting.
One great way to have peace of mind during transition is to have maximum options. Even a small unit is a good way to have more flexibility during any type of move. Not only will it mean being assured your personal belongings are safe, but it can add up to giving you more time for big decisions, too.
At the end of the day, renting a storage unit to store personal belongings during a move is a great way to simplify any move whether it's clear across the United States or a few towns over. If you're considering a big move soon, think about calling local self storage facilities for pricing and other information. You'll thank yourself for it down the road. Best of luck to you in your potential future move.