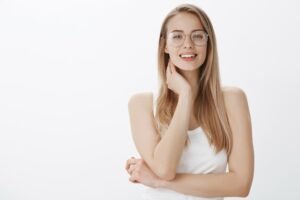 A person may need braces not only for enhancing appearance but also for medical reasons. Today, millions of Americans prefer to wear braces in order to improve their smile and dental conditions. However, visiting your orthodontist and getting braces can be unaffordable for many. Therefore, you need a braces treatment financing program.
You may be visiting your orthodontist for a regular dental checkup when you are informed that you need braces. The most obvious concerns would be why and how much it is going to cost you.
To help you, we have illustrated the benefits of getting an orthodontic treatment financing solution. Also, you will learn the role of braces in dental care.
Why Do You Need Braces?
You may need braces for-
aligning your teeth
an aesthetic look
an improved smile
straighten your teeth
treating overbite or underbite
a healthier mouth
So, these are some of the common reasons why your orthodontist insisted that you must have braces. With advancements in dental science, you may get braces at any age. So, no matter what your age is, you should not feel embarrassed to wear braces. After all, dental health is essential for overall health.
Braces are not an overnight solution for treating dental conditions. So, it is a long process that involves timely dental care and regular orthodontist appointments. Given that, it is pretty clear that getting braces is an expensive dental treatment. But it is a worthwhile investment.
According to a report, the cost of braces can range between $3000 to $10,000. Bearing it in mind, you will not be surprised why most of Americans ignore orthodontist advice and skip their appointments. So, the high cost is the biggest barrier to get braces.
If you too can't afford the expensive braces treatment, you must choose an ideal orthodontist treatment finance solution.
Benefits of Getting A Braces Treatment Finance
Get Loan Without Delay
Dental conditions can spread and worsens if left untreated. So, the sooner you get braces, the better it would be. But you might be thinking that getting braces treatment financing options needs time. Right?
The reason being most providers evaluate your eligibility by checking your bank balance, credit scores, and many other things. This is a long process and they may take several days to approve your loan.
But you will be happy to know that the excellent financial solution will not delay your treatment. Hence, you will get an instant loan so you can fix an appointment with your orthodontist and wear braces as soon as possible.
No Credit Checks
Most of the braces treatment financing say that the prime reason behind rejecting the loan is the poor credit score of the applicant. It means if a patient has bad credit scores, he/she is not eligible to get the loan.
If you are also running low on your credit scores, don't be disheartened. You just need to find the right solution. For example, Denefits approves your loan application no matter what your credit score is.
Not only this, it helps you to improve your credit scores. You just need to make timely payments and it will share your payment records with major credit agencies. So, your credit scores will increase.
Flexible Payment Plan
What if you miss a payment day? You may be charged with huge penalties. This is the reason why most of the patients don't want a braces treatment financing program.
But with the right financial solution, you don't have to stick to rigid and unagreeable payment plans. Instead, you can choose the payment day and even change it. So, you will never miss your payment day.
Also, you don't have to wait for never-ending customer care calls or personally visiting the provider's office. You can simply download Denefits Customer App and access your account to change the payment day.
Don't ignore if your orthodontist recommends you wear braces just for money. Choose the best braces treatment financing option and make expensive dental treatment affordable. Are you ready to wear braces?