Are you planning to get your house on sale? While selling a house instantly can be a challenge,  it is not impossible!  But where do you start? Read ahead for some amazing tips from the professionals of home staging services to turn your house into a sale-worthy property!
Home Staging Services Ideas for quick sell:
First Impression
Believe it or not! Buyers check out the curb and decide whether your house is even worth touring or not! So, it goes without saying that when it comes to selling a house, the first impression always matters! Moreover, if you are wondering how to stage your home so that the buyers can't help but look inside, then availing of home staging services can surely do the job.  
You can follow these amazing tips to have an appealing front yard!
To make it easy for the buyers to find your house you can hand easy to read numbers or signs at the front.

Make sure that you have smooth siding and walkways.

Having a green front yard can brighten anyone's day! You can add some flowering plants. Also, remember to mow your lawn to keep it neat and fresh.

Who doesn't love a clean front yard? Make sure to wipe the front-facing windows.

Before putting the house on the market, make sure to repair your porch, walkways.

Don't just stop right here! Walk the extra mile and add some furniture to your porch. In addition, keep your front yard lights on in the evenings. Do not pick out bright lights. 
Since people are being more conscious about the environment each day, you can use solar panels and other eco-friendly alternatives for your house. This can actually lure a or of potential customers. 
The interior
The way you present your house on the market is the defining factor! Having an appealing interior from the start can get you the deal instantly. 
If you are looking for some pointers there are some amazing Texas interior designs that can get you in the spotlight. 
To have a hospitable and welcoming approach, add a decent welcome home doormat to the aesthetics. 
Speaking about aesthetics, cleanliness is a must! Clean every nook and corner of your house and make sure it is squeaky clean.
However, cleaning a giant property all by yourself is unlikely! To get your job done, you can hire some home staging services for extra help. Their services do not end here! These services cater to your every need.  From bathroom staging to kitchen staging ideas, they assist you in every step!
Keep your living room a bit spacey and arrange your living room accordingly. To make things better, you can use some extra space and turn it into a mini library or a study. 
Kitchen and Dining
Having a smart and appealing kitchen as well as a dining space can make a lot of difference! Many buyers often make up their mind after touring the kitchen and dining space.
For your kitchen, you can stage a minimalist design along with smart and eco-friendly kitchen options.
As far as your dining table is concerned, keep it simple! End of story! Formal looks can look uninviting and alienate some of the buyers. Avoid putting any heavy or extra vessels. 
Bedrooms
Bedrooms are also one of the most important parts of the house! The first rule of bedroom staging is to stay from any experiments! Focus more on the aesthetics and aim for monochrome or a much or neutral or even some mid-tones. Make it easy on the eyes or show off a relaxing vibe. Moreover, keep the master bedroom gender neutral and have some clean and good quality linens and comfortable pillows. 
Wait! You are leaving a blind spot!  Keep a separate room dedicated to the children. Think about the possibility that there will be many families with children.
As for the guest bedroom, keep it casual as well. Use gender-neutral sober colors. You can add some light furniture into the room. 
Closets
Do not leave your closets for granted. Upgrade your closet designs and keep it clean. Potential buyers peep into the closets most of the time!
Bathroom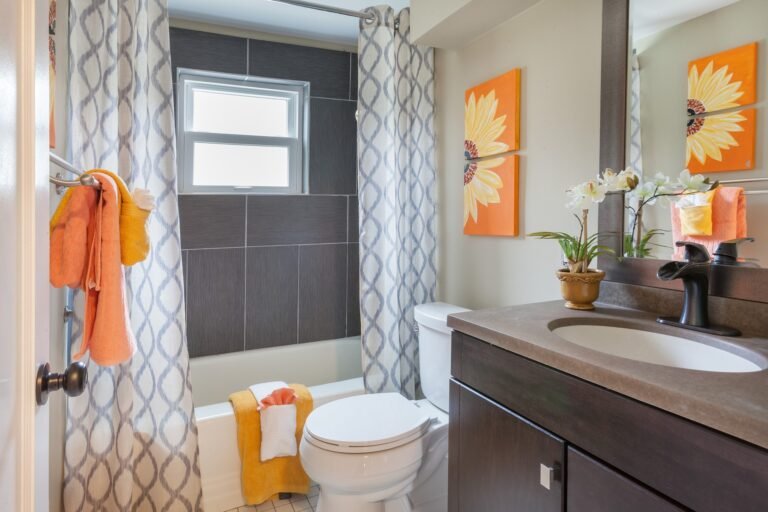 Bathroom staging can be the make it or break it point for you! Near about every buyer checks out the bathroom as the very first thing. If you have a small bathroom space redesign it to make it look more spacious and comfortable. 
If you are looking for some professional home staging services, Blue Anchor Home Staging is the best choice! We provide you with ample services which can surely sell your house in an instant! Stage your home and step up your game today!