The Singapore Night Safari is a trendy and first night-time wildlife park in the world. This unique park is one of the major attractions for people who plan Singapore holidays soon after its establishment. People who want to explore safari and beaches all together during their holiday can book holiday packages of Singapore Night Safari with Roaming Routes. This safari tour is ideal for people seeking adventure and thrill as it has over 2500 animals with over 50 species.
Things you will get in a Night Safari?
The place has a whole other vibe, and it takes a full day for a visitor to cover all the attractions of the site. Firstly, there is a food court area where you can eat multiple cuisines designed in animal theme. You can pack your stomach before you start your adventurous ride. If you come before 6:30 PM, you can enjoy a special Bornean Tribal Show to have a good and fun start.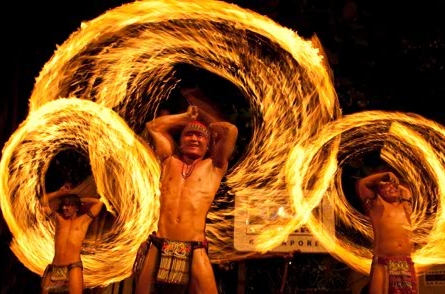 The Singapore night safari specially features nocturnal animals that visitors can witness during nighttime on unique trails for a live experience.
There are mainly four things that make the Singapore night safari zoo memorable for visitors:
The entertaining tribal dance and fire-eating show
Witnessing the creatures of the night show
Memorable Singapore night safari tram ride
The four walking trails
How to book Night Safari in Singapore
For booking the ticket, you can visit the website to register yourself and buy the ticket online. You can also purchase offline tickets, but we recommend it to go for online booking to save your time. Remember that the safari opens from Thursday to Sunday, so make your plans according to the day mentioned above.
If you do not want to take the hassle of booking your Night Safari tour on your own, you can always book your package by Roaming Routes. They offer the best plans for Singapore city tours at affordable prices. They take care of your accommodations, booking and travelling to make your visit hassle-free and fun.
Ticket Prices of Night Safari 
There are plenty of packages available for tourists that contain different inclusions to choose from for their Night Safari.The cost of Singapore night safari tickets for adults is $55, $39 for children who are residents of the city. However, for non-residents, the price is $49 for adults and $33 for children.
Night Safari Itinerary
The Night Safari showcases more than 2500 animals of different species in their natural habitat to make people see how they live in nature on their own. It gives visitors a lively wildlife experience, and that makes the place unique amongst other attractions. The site's major attractions are racoon, smoky leopard, python, and wolf, with several others.
The Four Walking Trails
Singapore Night Safari consists of four trails- the Fishing Cat Trail, Leopard Trail, East Lodge Trail, and Wallaby Trail. These trials are designed to see animals that you can't see by the tram-like others.
1. Fishing Cat Trail
The first trail that displays the particular species of native Singapore and South America is Fishing Cat Trail. It is set in the dense rainforest. The animals that come in this trail are Himalayan Tahr, Fishing Cat, Barking Deer, Indian Gharial, Striped Hyena, and many more.
2. Leopard Trail
The largest and best walking trail of the Night Safari is Leopard Trail, which offers wildlife from Southeast Asia. The trail mainly displays leopards and Asian lions as the European Endangered Species Programme manages it.
3. East Lodge Trail
This particular trail is located east of the safari, and it is the most exciting one. The animals that come in this section are Sloth bear, Bongo, Malayan tiger, and Spotted hyena.
4. Wallaby Trail
Last but not least, the Wallaby trail showcases species from countries like New Zealand, Australia, and Papua New Guinea. It has a walk-thru habitat for wallabies. The species that come under this trail are Morepork, Parma Wallaby, and Sugar Glider.
Other Things to do in a Night Safari at Night 
While the safari Singapore gives you a chance to see animals in their natural habitat, they offer many other things. Here are some things that you can do while you in Singapore Night Safari:
There are various shops where you can shop and buy souvenirs for your friends and family.
Enjoy the Thumbuakar show in which the brave warriors will showcase their skills and talent to you.
Gourmet dinner in the evening with your family in a tipi tent to make your visit filled with fun.
Book a complete Singapore Tour Package an affordable price
Singapore is a city that has many famous attractions, including Night Safari and Universal Studios. By booking a full Singapore Tour package, you can witness the beautiful city of Singapore and its highlights. Whether it is Gardens by the Bay- the only indoor garden in the world or the S.E.A Aquarium or the famous Sentosa Island, you will get to see everything.
Roaming Routes offers the best Singapore Tour packages from India and other countries to make people witness the beauty of Singapore. Roaming Routes has a wide range of itineraries that come with affordable prices so that any person can afford it. Low in cost but high in entertainment, you can also take your dream holiday to Singapore by Roaming Route with your loved ones.
If you want to explore the wildlife experience of more than 2500 animals at one place, Singapore Night Safari is for you. Book your Singapore holiday package with Roaming Routes now.