Property related matters are complicated and can take years to resolve if you don't have a good lawyer. Hiring a lawyer for property-related issues is the best move that one can make to save themselves from legal proceedings' stress.  In this blog, we will highlight the tips that will help you find the best estate litigation, lawyer.
Tips To Follow:
1. Don't set a limit to your geographical area
The very first key parameter to consider is that you must not limit your choices to your geographical area. There is a probability that the area where you are living has only a few estate litigation lawyers. To expand your horizon of search, and look for the best estate litigation lawyer. In case you cannot find a lawyer yourself, you must turn to a good legal firm. They have all the lawyers associated with them, and you will get the right help from them.
2. Take referrals
When looking for a lawyer, you cannot rely only on the internet search. You must also start looking for references from your circle. For example, you may seek assistance from your relatives or friends who have previously availed of the services of an estate litigation lawyer. Also, it would be best if you only opted for a specialized lawyer for this.
3. Look for a specialized lawyer
Another key aspect looking for an estate litigation lawyer is that you must choose the one who specializes in estate planning and litigation cases. They will have more command and hold on to such cases, thus ensuring that you will get the right help.
4. Don't get swayed by the advertisements
Yet another aspect that you must consider is that you must not get selected by a call from the BAR association and don't just blindly follow the advertisements and tall claims. It would help if you hired a lawyer who can understand your case and make the best step ahead. Hence you must do adequate research and seek references from the people. Also, check the testimonials.
5. Don't miss the power of communication
The next best suggestion that we have for you is to speak to the lawyer before actually handing him over the case. When looking for a lawyer, you must talk to them about their availability for your case. Moreover, you can also discuss with them about their service charges and what are their payment terms. They may charge a commission, or they may have a fee based on per hearing basis. Hence, you must always meet an estate litigation lawyer before finalizing and handing your case to them.
6. Check if they are associated with a local association
While finalizing the lawyer, you must also check whether they are associated with the local association or not. It is a mark of their credibility of the lawyer. So, make sure to add this point to your list while you are looking for an estate litigation lawyer.
7. Are they associated with any professional organizations
Lastly, you would want to know whether the lawyer is associated with a reputed organization or not. Since most of the lawyers are nowadays associated with a legal firm, you would certainly want to know whether they are associated with a reputed legal firm or not.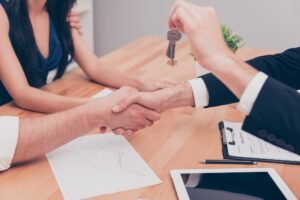 Conclusion
These are some of the key pointers that one must take into account while hiring an estate litigation lawyer. There are plenty of them, but not every lawyer would be able to help you in the best manner, so make sure that you hire the best one.