So, you're bringing home a new baby. Remember, nerves of steel, now. Who are we kidding? There's an innocent, helpless, fragile, tiny person entering the home. Hit the panic button and call the Paw Patrol!
It would be nice if you could call on Ryder and his pawed pals for real, but you've got this. Bringing a newborn into the home can be terrifying, but hopefully, the tips in this article will give you a little peace of mind. After all, you've got this.
Build a nursery.
The first step in prepping your game for Baby is building their nursery. It's also the most fun part of the nesting period. You can get creative and create the nursery in which you've always dreamed of rocking your little one to sleep.
If you plan on painting and carpeting the baby's room, you need to see how many square feet it is. It's also a good idea to consult with an interior decorator if it's within your budget. They can even help you pick out the right accessories and give you tips on how to change the nursery decor as your little one grows up.
Optimize the air quality.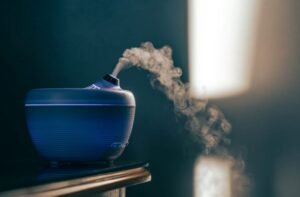 Air quality is critical as babies are susceptible to respiratory conditions. Furthermore, it affects their sensitive skin.
It's a good idea to put a humidifier in your baby's room. Dry air can cause allergies, dry skin, congestion, and sore throat. Moreover, cool mist humidifiers can help ease coughs and colds. There are even some that come with a diffuser that sprays a mist of essential oils.
As you can see, it's important to ensure there's enough moisture in the air in your baby's room. If you do your research, you can find the best baby humidifier for your newborn.
Develop a plan for home expenses.
In case you haven't heard, babies are expensive. Don't even start on the cost of childcare. The last thing you need when you bring your bundle of joy home is for one of your major appliances to have a meltdown. Moreover, there are some appliances you can't live without when there's a baby in the house.
The best way to protect your home appliances is with regular maintenance. It's also a good idea to get a home warranty so you'll have coverage of repairs just in case the worst happens. Could you imagine trying to get your baby to sleep through the night if the HVAC system calls it quits in the middle of July? Good luck getting any sleep to anyone within earshot.
So, what's the best home warranty company? It's always wise to do your own research as different companies have different prices and coverage options. However, America's 1st Choice Home Club is a great option if you're looking for great service and affordable prices. Ultimately, the important thing is to make sure you have coverage for your appliances to keep your house functioning for your newborn.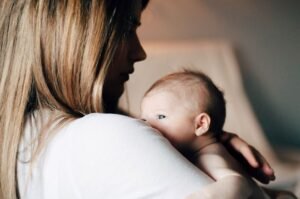 Bringing a new baby into your home is a big deal. It's a cause for celebration and cause for great caution. Indeed, you won't be able to prevent everything. However, there are things you can do to make the transition easier and safer.
Building a nursery for your newborn is a good option if you have enough space in your home. It's also a good idea to be mindful of the air quality and comfort of your baby's room. Furthermore, you have to baby-proof everything in anticipation of them crawling and walking. Also, if you have pets, be cautious about mixing them and never leave them together unattended. Your love for your newborn will guide you the rest of the way. And remember, you've got this.