Maintaining an online business requires multiple tasks at the same time from inventory and marketing to shipments and customer service. To cut the hassle you can leverage the e-commerce platform that already set the system for you. One of the best platforms for small businesses and as well as big-name brands to use is the Amazon store.
Amazon has been the first choice of brands and individuals for years with over 100 million Prime members and consumers, who spend an average of $1,400 a year on Amazon. You have to start selling on Amazon, or you might already enjoying their seller central account and A+ services. Now its time to level up the game in the world of online marketing by starting your storefront on Amazon
What is an Amazon Store?
Amazon Stores is a do-it-yourself program for sellers and brands to provide an immersive brand story. It offers your brand the highest level of efficient immunity. You can create an Amazon store to allow customers to have the best online shopping experience by displaying a collection of a brand product.
How Much Does it Cost to Open an Amazon Store?
There is no charge fee If you already have an Amazon seller central account
All you have to do is register your seller central account for the trademark brand.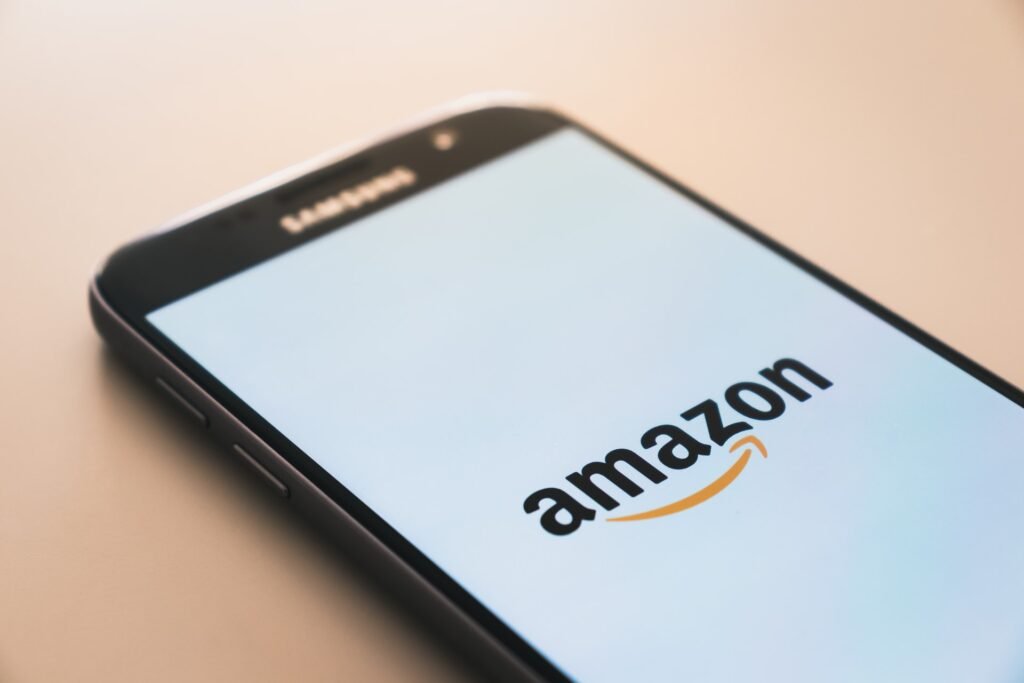 How to create your Amazon Store?
Now you know the importance of having an Amazon Storefront for your brand. It's time to create a storefront. Here is the step-by-step process to create your Amazon store.
Start with Brand Registry Program
First thing first, you must have to enroll in Brand Registry Program to get access to tools that help your brand not only to find most selling products but also actively monitor copycats to save the authority of your account. It requires registered and active text or image-based trademark issued by the world intellectual property organization(WIPO). If you are eligible for it then you will have to fill following requirements.
Seller Central Account
Brand name with a trademark
Government registered trademark number
Choose Product category
Countries that manufacture and distribute your product.
Amazon will review the application and contact the person in charge to determine if the brand meets the above-mentioned requirements. Once approved you will receive a verification code.
The next step is to open your Seller Account or Vendor Account. Select "Storefront" from the navigation bar, click on "Create store"
Brand Name and Brand Logo 
Now, go to the builder from your account. Where following information will be required
Brand Display Name choose what customer can recognize
Brand Logo 400*400 pixels picture
After completing, click next.
First add a page meta description, a tagline of your business. These built-in templates are easy to customize by dragging and dropping elements. Choose from three templates or blank pages to design your own and click Next.
After designing your store layout. Navigate to inventory and add products via tile but it's essential to upload your products to your amazon seller account first. You can add in Bulk or one by one option.
You can take inspiration from other brand's store layouts but make sure not to copy the design. Use decent-sized product pictures. You can also organize your store into several sections. For example New releases, Deals, and Power stripe. You can make up to 3 pages.
Before you launch your store take a look at the preview to have an idea how your store will look like. Then select "Submitting for publishing" After reviewing your Store will be live in 72 hours.
Amazon store Features
Some of the amazing features that will help grow your brand.
Amazon Store Scheduling 
You can put updates at the scheduled date and time. This way you can plan and prepare new releases, seasonal changes, and brand updates ahead of time.
Integrated Promotions
You will enjoy the maximum leverage from awareness and the large pool of traffic with Headline Search Ads. The inbuilt social feature helps you efficiently promote your brand.
Visual Appealing Shoppable Images
Always try different settings for aligning Products into Images. Shoppable images are a great feature to add appealing value to your store. It allows customers to see basic info by clicking on the image, adds to the cart, or navigates to product details features
Tip: Only Use one to five don't overdo it.
How To Get The Most Out Of An Amazon Store?
You can get the most out of your store by customizing your store with a unique appealing design. Have a user-friendly navigation layout and share a unique store URL
You can use built-in templates to design your store without any hassle. Amazon provides three ready-to-made templates.
Product Grid: This visualizes your products in a grid layout to allow easy to access feature.
Marquee: This is best if you want to add space images, text customer quotes, and product descriptions.
Showcase: The best with flexible rich content and a wide range of visual content space.
Need Help in marketing your Amazon Store?
If you are a beginner, it would be better to get services from any dedicated marketing and advertising team for Amazon Account Management and Amazon SEO.  There are several providers that can help your amazon journey more successful.