Do you know why wooden custom crates are the most popular choice to transport heavy goods from one place to the desired destination? Well, the answer is quite straightforward, custom crating service is the most convenient and safest choice that is opted by consumers to deploy goods most effectively and professionally. Sometimes handling fragile or delicate items is not easy, and this requires the expertise of the teamwork of the crating service. Wooden custom crates are an ideal choice for packaging goods and save a considerable amount of effort and time. Wooden custom crates can provide ultimate protection to the items in the crates and prevent mishandling. If you are worried about the impact of harsh weather on the crates, then you should opt for custom crates made of wood to avert any risk.  It is a one-stop solution to transfer your goods while moving to a new home or office with no hassle.
What Are Wooden Custom Crates?
Wooden custom crates are manufactured from superior quality material by using the latest technology. These crates are tested in advance to meet the highest standards of industrial safety. The manufacturers ensure that these crates have no deficit and are perfect to take care of the items inside the crates. In most cases, these crates are used to carry grains, perishables, and food items. These crates are specially architected keeping the requirement of the client in mind. You can customize its design, specifications, and size as per your need.
Items That Can Be Transferred In A Crate
: 
Fragile items like glass, marble, mirrors, or other breakable material

Antique furniture and other old items

Artwork including paintings, sculptures, etc

Collector's items

Highly decorated Chandeliers

Electronic equipment that is highly sensitive like computers, servers, and monitors

Expensive bicycles or motorcycle that need to be transported from one place to another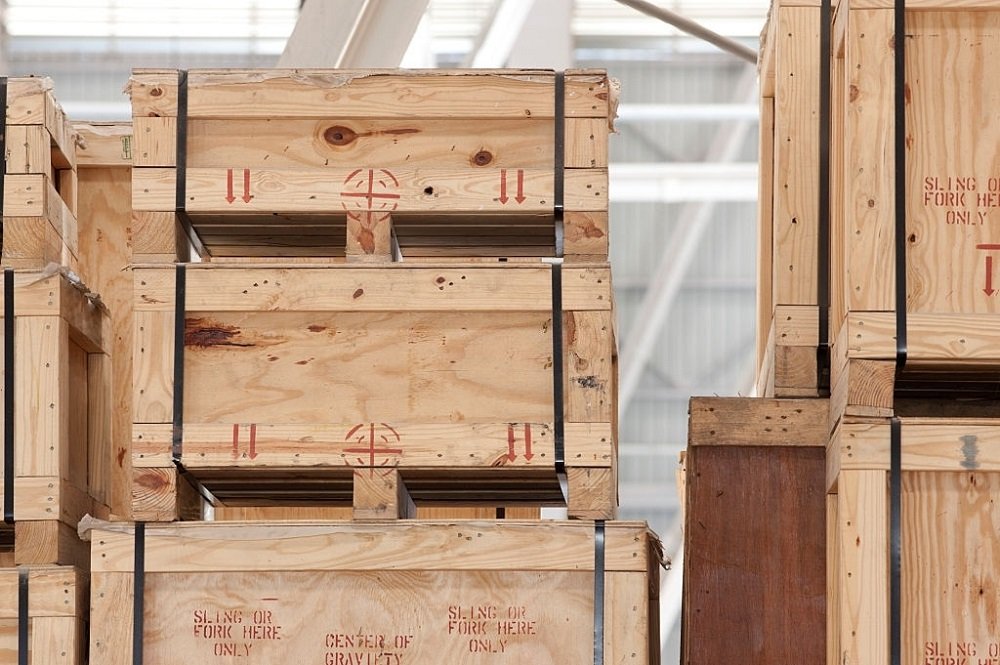 4 Major Perks of Wooden Custom Crates:
1. Cost-Effective Option:
If you are looking for crates that is the best bid for your money, then opt for the excellent reusable wooden crate. The primary reason for choosing these crates is because it provides maximum protection to fragile items at the best price. Wood is a sturdy material and is cheaper than traditional plywood boxes. You will be surprised to know that the processing cost of these crates is minimalistic, thus lowering the shipping costs too. If you want to benefit your business, then purchase a wooden crate to save your money.
2. Provides Maximum Protection:
The high tensile strength of the crates makes it a better choice; apart from that, it is a reliable option that can protect your valuable items. These wooden crates have a maximum load-bearing capacity that offers superior quality. The manufactures provide premium quality protection to the products to counter any risks of damage. The potential threats could be moisture, harsh weather, dirt, and debris. So, it is important to use the best-constructed crates for better convenience.
3. Customization:
If you have an export business, it is wise to customize your wooden crates to suit the export regulations. You can change the size, shape, and style of the crates to facilitate the transportation of goods. Customization of wooden crates is vital to boost the protection of the crates as well as to fit within your stipulated budget comfortably. Crates can vary greatly for different projects; if your products are bulky then the shape will be different than the ones used for light items. If you do not need extra space, you can order the respective design to suit your need. 
4. Reusable or Recyclable:
Wooden crates are the most preferred choice because of their multiple benefits. One of the major benefits being its durability and convenience. These crates can be reused many times, thus saving your money. You can also save a lot of space for storage. These crates are collapsible and can be conveniently reused on return. If you return the crates for reuse, you can save considerable money.
Finally, keep the above pointers in mind while intending to invest in custom wooden crates for your business. It is the best choice to transport heavy or fragile products from your desired location most conveniently, with utmost safety and security.