Best Colorectal Surgeon
What Exactly Colorectal Cancer is?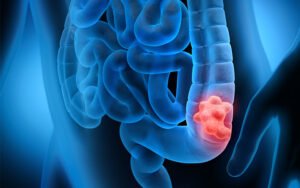 Colorectal cancer is a cancer that usually start in the rectum, bowel or colon, which is also know as rectum cancer, bowel cancer or colon cancer. The cancer is develop in the part of colon(Large Intestine) which grow anomalously and has the ability to spread to other parts of the body. Colorectal cancer start to grow in the lining of rectum and this growth is also known as Polyps. With the time this polyps may turn in to the cancer, but not all polyps turn in to the cancer. The polyps which turn into cancer are of different types. The polyps are classified in to two types.
Adenomatous polyps (Adenomas)
Hyperplastic polyps and Inflammatory polyps
List of Best Colorectal Surgeon are as follows:
Dr. Agrawal has a wide range of experience and expertise in treating complex gastrointestinal, hepatobiliary and pancreatic cancers. His entire practice is dedicated to the surgical treatment of patients suffering from these cancers. He is one of the Best Colorectal Surgeon in India today. He has over 15 years of experience in treating GI cancers such as colon cancer, rectal cancer, stomach cancer, oesophageal cancer, liver cancer, gallbladder cancer, pancreatic cancer, cholangiocarcinoma, neuroendocrine tumours and GISTs.
Education:
MCh (GI Surgery)
MS (General Surgery)
MBBS from Calicut Medical College
Fellowship in Laparoscopic Hepatobiliary and Pancreatic Surgery, Seoul National University Bundang Hospital, South Korea
Training course in operative laparoscopy by minimally invasive surgery training center; AIIMS, New Delhi
Certificate course on pancreas organized by Pancreas India (acute pancreatitis, chronic pancreatitis, and pancreatic cancer)
Jagdeesh Kulkarni
Dr. Jagdeesh Kulkarni is uro oncologist, Breach Candy Hospital, Bombay Hospital, Mumbai. He has been the best uro oncologist in Mumbai from past 2 decades and has a  rich professional experience in this field. He had treated several people who are suffering from urological diseases in India and gives them the best of medical care.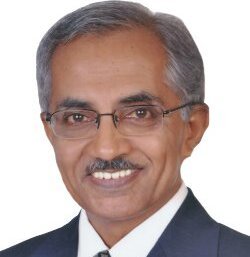 Education:
MBBS
MS
MCH (Urologist)
MNAMS
FCPS
FACS
FICS
Fellowship, European School of Oncology, 1993
Fellowship, Society of International Urologie, 1997
Professional in GU & laser
Sanghavi Meghal Jayant
Dr. Sanghavi Meghal Jayant is a Consultant Oncosurgeon at Wockhardt Hospitals, Mumbai with many years of experience in the field of Oncology. She has completed her MBBS from KIMS, Karad and DNB in General Surgery from Dr. D. Y. Patil Medical College, Rajawadi Hospital. The Best Surgical Oncologist in India, Dr, Meghal has done Research Fellowship in Breast Cancer Services from the prestigious Tata Memorial Hospital.
Education: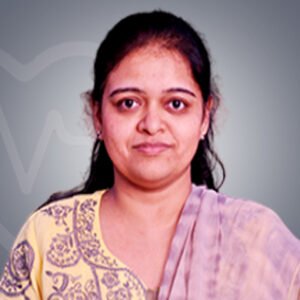 B.B.S from K.I.M.S.
Karad Internship from L.T.M.G Sion Hospital
Specialization oncosurgery from Tata Memorial Hospital (3 yrs senior residency)
Additional 2 months Research Fellowship in Breast Cancer Services done at Tata Memorial Hospital D.N.B General Surgery from Dr. D. Y. Patil Medical College, Rajawadi Hospital
Nanda Rajaneesh
Dr. Nanda Rajaneesh, an eminent Surgeon, endowed with rich and diverse experience of 22 years and distinguished academic record, has established herself as a Specialist in Breast surgery, Minimal invasive Gastrointestinal Surgery (Laparoscopy) and Surgical Oncology. She has achieved many degrees through extensive training in surgical field and is member of royal college of surgeons. She also trains many surgeon technical skills to many surgeons on the country.
Education: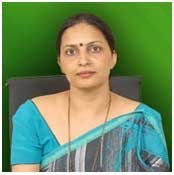 MBBS, MS, MRCS (Edinburgh), AFCRSI (Colorectal)
FICS, FAMS (Laparoscopy), Fellowship in GI survey in TATA hospital Mumbai
Fellowship in Bariatric Surgery in St Nicolas Belgium
Fellowship in Pancreatic surgery in Heidelberg Germany
Fellowship in Research ethics Harvard medical School
Mallikarjun Kalashetty
Dr. Mallikarjun Kalashetty is one of the best Oncologist in Bangalore and has an experience of 13 years in this field. Dr. Mallikarjun has completed MBBS, and MD from general medicine from Jawaharlal Nehru Medical College, Belgaum. Dr. Mallikarjun Kalashetty did  DM from Clinical Haematology with top honors from Seth G S Medical College, and K E M Hospital Mumbai.
Education:
MBBS – Jawaharlal Nehru Medical College, Belgaum, 2001.
MD (General Medicine)
DM (Clinical Haematology
Rjni Gupta
Dr. Rajni Gupta is a Radiation Oncologist and has an experience of 27 years in this field. She completed MBBS from G R MEDICAL COLLEGE, GWALIOR in 1993, Diploma in Radio Therapy from Madras Medical College, Chennai in 2002 and DNB – Radiotherapy from National Board Of Examination in 2009. Dr. Rajni Gupta is the member of Indian Medical Association (IMA). Some of the services provided by the doctor are: Cancer Screening (Preventive), Stereotactic Body Radio Therapy (SBRT), Cytology Guided by Ultrasound, External Beam Radiation For Prostate Cancer and Gastrointestinal Endoscopic Mucosal Resection etc.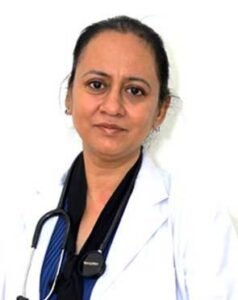 Education:
MBBS – From MLM Medical College Allahabad in 1990.
MS
MRCOG
FRCOG
Trained in gynaecological Laparoscopy
Trained in High Risk pregnancy
DR N KATHIRESAN
Dr N Kathiresan is one of the best Surgical Oncologist with 14 years of experience in performing limb salvage surgeries for patients with Bone and Soft Tissue Sarcomas and Neobladder reconstruction for patients with bladder cancers. Dr N Kathiresan has been working in Apollo Hospitals since last Assignment.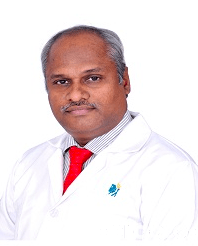 Education:
Dr. Vikas Dua
Dr. Vikas Dua is one of the experience paediatric hemato oncologist and bone marrow transplant specialist of the generation. His results in the field of paediatric haematology oncology and BMT have been the best. Dr. Vikas Dua the best pediatric oncologist in India and his team has done 200+ paediatric transplants and is known for his excellent outcome in the stem cell transplant especially in paediatric haploidentical transplant. He had also done few rare transplants which no one else had done in India. With over 21 years of experience, his specialty interests include the matched sibling and unrelated and paediatric haploidentical transplants and benign paediatric haematology, hemato-oncology.
Education:
MBBS PGIMS, Rohtak, 1996-2002
MD (Paediatrics), PGIMS, Rohtak, 2004-2007
FNB (Paediatric Haematology Oncology), Sir Ganga Ram Hospital, New Delhi, 2010-2012
Fellowship in Paediatric Bone Marrow Transplants from NUH Singapore, 2013-2014
Outreach programme in Paediatric BMT from St. Jude Children Hospital, USA, 2014
Dr. Vinod Raina
Dr. Vinod Raina is the medical oncologists in India. Dr. Raina is the Head of Department & Director- Medical Oncology at Fortis Memorial Research Institute in Gurgaon. A renowned powerhouse of knowledge and experience, He was previously at All India Institute of Medical Sciences as Professor and Head of Department of Medical Oncology.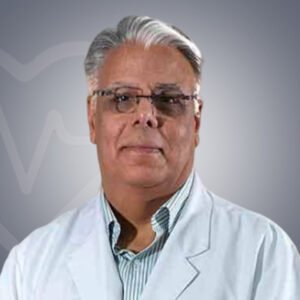 Education:
MBBS (AIIMS), New Delhi
MD- Internal Medicine from All India Institute of Medical Sciences (AIIMS) in New Delhi, 1984
MD- Internal Medicine from All India Institute of Medical Sciences (AIIMS) in New Delhi, 1984
DM- Medical Oncology (AIIMS)
MRCP (UK)
Dr. Ashok Vaid
Dr. Ashok Vaid is the Chairman Medical and Haemato Oncology at Cancer Institute Medanta Hospital, Gurugram in India. He has been honoured with the prestigious Padma Shri Award. The Medical and Haemato Oncologist at Medanta Gurgaon has the unique distinction of carrying out the first 25 bone marrow transplants in any private sector hospital in North India. Dr. Vaid has also conducted over 40 international and national studies in clinical research and is known for organizing numerous seminars, workshops and conferences. Read Dr. Ashok Vaid Reviews to know about the Best Medical oncologist in India.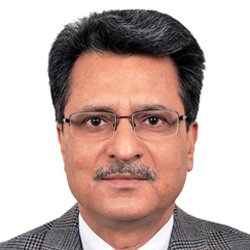 Education:
MBBS – Jammu University, 1984
MD – Internal Medicine – Jammu University, 1989
Senior Resident – AIIMS, New Delhi, 1990
DM (Oncology)
Medical University (TNMGRMU), 1993