As a FinTech provider, you know how to solve the financial problems of your consumers with clever and innovative technology solutions. 
From augmenting to digitizing to streamlining, your FinTech's revenue depends on the number of actively paying consumers. 
But, considering the number of FinTech companies available today, it makes sense that you would have a hard time expanding your clientele and landing new qualified leads. 
Yet, there's a way to boost website traffic and rank higher in organic search results: Search Engine Optimization (SEO). 
Understandably, you might not be an SEO expert. 
And that's OK. 
Nevertheless, you can still implement several tactics in your SEO strategy. 
Here's a quick but efficient FinTech SEO guide to help you increase your FinTech's reach and conversion rate.  
How SEO Helps Your FinTech
Successful digital marketing strategies are about more just than content. Instead, they're about getting the right content to the right target audience and inviting them to join the sales funnel, hoping they'll convert.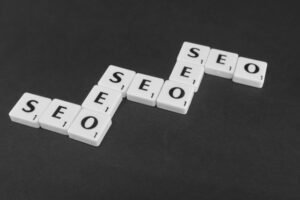 Sure, you might not be convinced that SEO can skyrocket your FinTech. If that's your case, read on to find how SEO can benefit your FinTech. 
SEO Builds Trust
Considering that financial services, such as FinTech, access and assess sensitive financial information, customers must know they can trust your brand to work with you. 
To show prospects they can trust you; you use SEO-optimized content. In other words, with SEO, you can build trust regularly and establish yourself as a trustworthy business the consumer can rely on. 
SEO Boosts Traffic and Prospective Leads
With a strong SEO optimization strategy, you can create returning traffic and boost organic traffic. By doing so, you increase potential leads and conversions.
To put it differently, with SEO, the search engines, such as Google, Bing, DuckDuckGo, etc., index your FinTech content and bring customers back to your website. At the same time, SEO-optimized content can reach new prospects without spending money on paid Google ads. So, not only do you get more qualified leads with SEO, but you also pay significantly less to convince them to visit your website. 
Use SEO to Get the Right Audience
Search engine queries (i.e., when you ask Google something ) are usually entered when the user is actively seeking information and is ready to purchase. This is generally known as the decision stage of the buyer's journey, meaning prospects already know what they're looking for and what you have to offer as a business.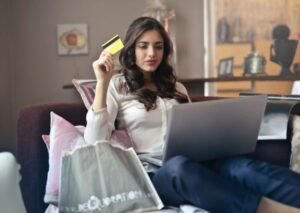 You would want to beat the competition by letting customers find you quickly. You need to rank higher up on the search results to do this. And the best way to achieve that is by optimizing your content for SEO. 
Answer important questions customers have and try to discover user intent to put yourself and your business at the centre of their purchase decision process. 
Set SEO Goals
Plan your approach by developing a list of SEO goals before writing any content or attempting to SEO optimize the existing one. These can become your guide to SEO perfection as you move forward. 
What you need to do is determine what you want to accomplish. Once done, you can establish specific SEO goals. 
For starters, conducting research and trying to find what your competitors are doing seems like a great idea. On top of this, you can try to understand your target audience by creating appealing buyer personas. If you find what your target audience wants from a FinTech company, you can create a relevant buyer persona to push sales. 
The Best FinTec SEO Tactics
Satisfying search engine algorithms can position your website and content higher in search result pages. But, even if your content is authoritative and meticulously produced, it's not enough without a proper SEO optimization strategy, especially when factoring in the competition in the FinTech field.
Here are four essential SEO tactics to help you establish your FinTech company as the best choice for prospective consumers: 
SEO Tactic 1. Conduct Keyword Research
One of the best tactics for FinTech SEO is conducting keyword research. In fact, if you avoid this, you're not going to see an increase in your website traffic or conversions. 
To conduct keyword research successfully, apart from using high-end SEO tools, including WordPress plugins, you need to identify the user intent. Consider what your prospects want to find and how they phrase their queries in search engines. This way, you'd know how to adjust your content and what keywords to include that'll direct them to your website. 
So, even though FinTech is a competitive field, if you focus on answering common user queries related to FinTech with long-tail keywords, you'll compete with high-traffic financial advice blogs, thus increasing your traffic. 
Focus on identifying common finance keywords related to FinTech and your business type and incorporate them into your content and SEO strategy. 
Yet, bear in mind that you should avoid keyword stuffing. The reason for this is that search engines don't appreciate crammed keywords. On the contrary, if they discover such content, they bring penalties and decrease SEO effectiveness. 
SEO Tactic 2. High-End Link Building
Without link building, you can bid adios to the success of your SEO strategy.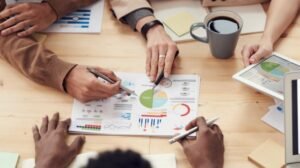 Except for producing the kind of content your prospects want to read, you need to create authoritative content so that high-quality websites can link back to it. This way, you increase your website's presence and your site's domain rating, meaning Google will position your content in the first pages of search engines. 
What's more, you have to include links to authoritative websites, like Forbes, to establish yourself as a trustworthy and reliable source of information. You must show your prospects you know what you're doing. To sum up, quality link building is paramount to organic traffic and SEO optimization. 
SEO Tactic 3. Produce High-Quality Content
If your content is not high-quality, FinTech prospects will not convert. It's that simple. 
Think of it like this: The better your content is, the more it'll reflect the quality of your FinTech services. So, invest in dedicated writers and editors. 
Or, spare yourself from searching for a writing team by partnering with an acclaimed content writing solution.
A good piece of advice is to use your chosen keywords as topics you need to cover and expand upon in your content. And, if you're able to post high-quality content regularly, like two times per week, you'd rank higher for the competitive keywords, too. 
Last but not least, explaining FinTech concepts in a streamlined manner can make the difference between bounce rate and conversions. FinTech is a complex subject, but you're a winner if you can share content or information that interests prospective customers.
Moreover, breaking up your articles and blog posts with videos, infographics, and interactive content, like calculators, is a surefire way to capture the readers' attention and keep them engaged.
SEO Tactic 4. SEO-Friendly Website
An SEO-friendly website can increase your website's reach and boost organic traffic beyond expectations.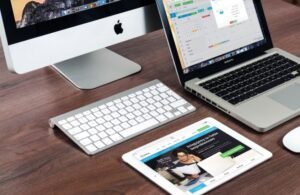 You should think of SEO as an integral part of your website's maintenance to understand this better. 
Follow these steps to take to make your website SEO-friendly:
Ensure your titles, headings and subheadings, meta descriptions, and content includes keywords. 

Maximize page loading speed.

Insert alt tags on visual content, such as images and videos.

Have the appropriate website security certificates, like SSL certificate and Cloudflare protection. 
Paying attention to the About Us and Contact Us pages is also important for SEO. So, don't forget to include relevant FinTech keywords in these pages, too. While at it, keep your website updated, as well, by including legal disclosures, privacy policy page, and copyright date, among others. If you don't, Google might throw penalties and consider your website untrustworthy, which will hurt your exposure.  
Conclusion
Understanding how SEO works and how important it is in the success of a FinTech business is the way to stand out from the crowd and competitors. 
So, a well-planned and well-executed SEO strategy can impact your organic traffic drastically, increasing conversion rates. 
Stop wasting time and organize your strengthening SEO strategy today by incorporating the above SEO tactics or turning to a competent content creation and SEO optimization solution.