Technology has made a wide range of opportunities possible, including branding and advertising. There is no longer a need for pricey traditional marketing. There is also online marketing, which makes it possible to connect with more individuals than before.
To make sure that your business has the best possible online presence, modern marketing strategies use a variety of techniques. An efficient SEO plan is one of these alternatives. There are so many SEO Consultant Services for making marketing strategies available for your business.
Your domain authority is an additional element that might benefit your brand. You can decide how to boost your marketing strategies by understanding your domain authority.
SEO and domain authority might either sound like jargon or something daunting if you are unfamiliar with these concepts. We are here because of that, nevertheless! Let us dive into the article to explore What is domain authority and How does domain authority impact Seo.
Domain authority: What do you mean by it and why is it crucial?
The domain authority metric (also referred to as DA) was developed by Moz. The ratings, which range from 1 to 100, are intended to forecast how likely it is for a website to show up on search engine results pages (SERPs).
It's crucial to remember that domain authority isn't a ranking criterion while talking about it. To put it another way, Google doesn't consider it when determining where a website ranks in search results. Yet, domain authority is still an important metric.
These grades provide a positive idea of ​​how likely a website is to rank. Low domain authority shows up less in search results than high domain authority. Determining current performance and comparing it to competitors is what makes DA so important in SEO. Even if it doesn't directly affect ranks.
The definition of "Good" Domain Authority
The objective is obviously to increase your DA, but there is no such thing as a "good" score. Everything depends on your rivals.
Domain authority is best utilized as a comparing tool rather than as the be-all, end-all ranking score. When conducting SEO research, examine the DA of rival websites to see what a "good" score in your niche would be.
A DA of 70, for instance, could sound excellent. But if your rivals consistently score 77, 70 isn't that impressive. On a scale of 100, a DA of 20 does not sound favorable. But you are doing well if your rivals only have a DA of 12. Find an average domain authority by looking at numerous rival websites. Your target number will be that one.
How To Check Domain Authority of website
Checking your website's SEO domain authority is not too tough. Simply paste your website's URL into one of the many useful DA tracking applications available online.
Most people have faith in Moz's free domain analysis tool because of its pleasant staff, who developed the DA metric. Simply enter your website URL and select "analyze domain" to view all the information affecting your site's ranking power:
Domain authority
Root domain linking
Order of keywords
Spam rating
Due to its free nature and the fact that you don't need to own the URL, this is a great tool for researching competitors as well. This will show you your "good" DA to beat and the typical domain authority for your market. You can enter as many competition URLs as you like.
Domain Authority's Impact on SEO
Google's PageRank, more notably the defunct Toolbar PageRank, has been compared to and mistaken for Domain Authority. Even now and then, DA is falsely alluded to as a "Google metric."
Some SEO consultants said that DA was the key to entering Google's algorithm. By allowing you access to how search engines rank your website, it was promised that you would improve your ranks.
Earlier, we covered domain authority. There is also the idea of domain authority, though.
In essence, the theory holds that Google grants specific domains more authority and that you may gradually increase a domain's authority by doing things like posting excellent content and gaining high-quality links. Due to everything mentioned, some websites automatically rank higher in the SERPs.
Domain Authority: As Searching Factor
The search engine ranking component is known as "Domain Authority (DA)" was created by Moz, and it predicts how likely it is for a website to appear in search engine result pages (SERPs). Domain authority ratings range from one to one hundred, and higher ratings indicate a higher likelihood of ranking.
Although a higher DA score doesn't directly affect SEO, it can have an impact on the outcomes of our SEO activities. For example, we might rely on our domain authority even while trying to rank for a keyword or search highly competitive term. Because higher scores typically correlate with greater search engine ranks. A high DA score indicates that the user will rank higher.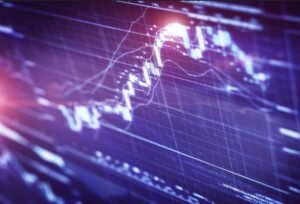 The roles of domain authority in SEO:
It's usually a good idea to consider your goals and the ideal outcomes for you before starting an SEO campaign. You'll need specific, attainable goals for this.
The success of an SEO effort can be determined using a variety of measures. One of them is domain authority. This straightforward but extremely valuable score will give you a fair sense of how successful your SEO link-building efforts are.
For instance, if numerous credible sources link to a piece of content published as part of a campaign, domain authority is likely to rise.
Together with other SEO metrics like organic traffic, keyword ranking scores, and click-through rates, domain authority can help paint a more full picture of marketing performance outside of link-building campaigns.
Volatility in domain score
A domain authority score includes a lot of moving aspects; your DA may alter over time without your knowledge. It can be difficult to determine why your domain authority score increased or decreased, but the tools mentioned above might be able to help.
Massive link growth may also cause changes in domain authority scores. Websites having domain authority are substantially impacted by this type of change.
You might have acquired links from websites that don't help with search engine rankings. If you have been working hard to collect links but see no results or notice a decline in your DA score rather than an increase.
Increasing your domain authority: How to achieve it
You may use a variety of techniques to raise your domain authority, but it all begins with having a solid plan in place.
Backlinks to a website are necessary for domain authority building. The idea is to prioritize the quality of the links rather than the number of links. In the end, a single backlink from a high-authority, the pertinent domain is more valuable than 10 from an unrelated one.
With high-quality content in place, obtaining high-authority backlinks becomes much simpler. Consider your options carefully and begin producing the material you are certain your audience will find engaging. Instead of cluttering your material with keywords, create web-friendly content that is well-structured and has headlines that will grab readers' attention. Older content can also be updated with new information and a fresh perspective to pique readers' attention.
Competitors are an excellent source of ideas for both link development and content. Competitor websites might offer insights into your own approach by pointing out areas that need to be filled. In order to improve the visibility of your website. These are a few SEO pointers you might apply to support raising your domain authority.
Gaining back lost domain authority
Some signals might negatively damage the authority of your website. As a result, its capacity to rank highly on search engine results pages (search engine results pages). This could be the cause of a recent decline in your rankings. Fortunately, it's quite unlikely that you've irreparably damaged the authority of your website. There are various techniques to return to your prior ranks if the authority of your website declines.
Start by eliminating all faulty links that direct users to 404 error pages. Always keep in mind that the pages you link to contain relevant content. A poor page might say a lot about how carefully you chose your sources, at least in the eyes of search engines, if you link to it.
Make sure that none of your outbound links are broken and are linked to highly regarded websites. That offers your visitors useful information
How Google assesses a website's authority
It has long been disputed how Google assesses a website's authority. In the realm of search engines, authority mainly rests on how much online trust your website has accrued. This does not imply that Google arbitrarily chooses which websites it considers trustworthy.
Sources claim that "link authority attributes," or the quantity and caliber of links pointing to a domain, account for 21% of Google's ranking formula. Additionally, 19 percent is influenced by page-level link characteristics or the number of links pointing to a specific page.
Basically, the number and quality of links your site receives from other websites determine its authority.
Are domain authority and page authority the same?
People also ask about the difference between page authority & domain authority. Hence, Page authority (PA) is frequently brought up in conversations about domain authority, and for good cause. Fundamentally, domain authority has an impact on page authority. Greater domain authority scores typically have an impact on page authority scores. Also, the health of domains and subdomains are majored by domain authority. Also, there are many differences between these.
Conclusion :
Lastly, Whenever we have to get information about SEO, it is important to keep an eye on other important points as well. However, domain authority is a huge factor for any website, which determines how that website is. You can know the search engine performance and status of a website with the help of the domain authority. For a good and high domain authority, your SEO techniques must be effective.
Domain authority has a big impact on the search engine optimization of any website. You should use good SEO services for good DA (Domain Authority).