Everyone wants their travel therapy with health insurance coverage. That is why Travel Insurance is essential and necessary. Travelling is for framing your good times, but health issues during it can make you suffer. So if you want to protect yourself from unexpected and unwanted injuries and Illness, then buying a Travel Health Insurance plan is a big yes for you. It is a stand-alone insurance plan that can provide coverage for the policyholders, but some companies also offer group plans. The coverage this plan provide depends upon individuals need and what the company is offering.
What is Travel Health Insurance?
Travel Health Insurance cover your emergency medical expenses. It also includes emergency medical evacuation while travelling. This means that this insurance can come in handy if you face any injury and save your medical expenses. People who are frequent travellers for the purpose like a business and more must buy this insurance policy. It will not only protect you but can save you from many different types of mishaps. Some of these policies also provide coverage for family members, but it depends on your insurer's policy features and the amount of premium you pay. Travel Insurance and Comprehensive have some features in common, but there are some differences also
The difference between travel health insurance and comprehensive travel Insurance is clearly shown in the table below
| | | |
| --- | --- | --- |
| Coverage Type | Travel health insurance | Comprehensive travel insurance |
| Trip cancellation | × | Limited |
| Trip interruption and delay | Limited | Limited |
| Emergency medical evacuation | Limited | Limited |
| Lost luggage | Limited | Limited |
| 24-hour assistance | Limited | Limited |
| Accidental death and dismemberment | Limited | Limited |
| Rental car coverage | × | Limited |
What is covered by Travel Health Insurance?
Some essential needs that are covered by the Travel Health plan are as follow
Emergency medical expenses cover emergency medical services such as needing an emergency x-ray or any other emergency need.
Emergency dental expenses provide cover for happenings such as the need of visiting the dentist because of toothache during travelling
Medical Evacuation, for example, is seriously injured. There is a need for shifting to another town for treatment, then the doctor will provide that facility, and the company will pay the expenses.
Travel Health Insurance covers accidental death or dismemberment, like if you lose a limb during vacation and worse than that.
The Health Insurance Plan provides Twenty-four-hour emergency assistance in case of any emergency you can call and contact anytime.
Trip Interruption due to a Health issue is also covered under this plan.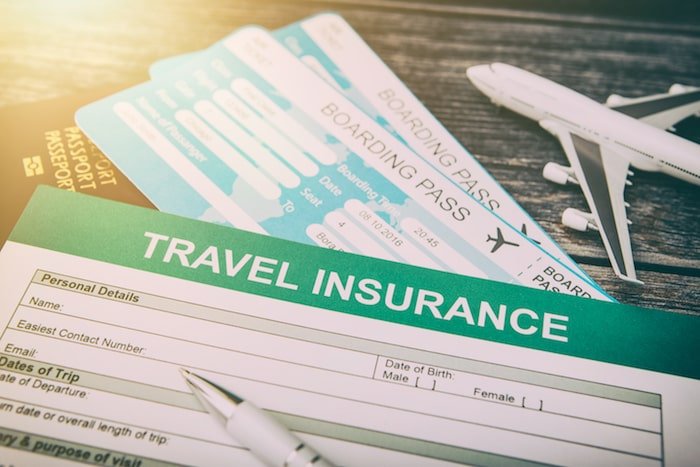 Different Types of Travel Health insurance Plan:
There are different types of Travel Health insurance policies available such as
Primary and secondary coverage: Travel health insurance plans offer facilities according to the policy you buy and can be further divided into primary and secondary coverage provider. In primary coverage, you have to submit the claim directly to the travel health insurer.
Sigle Trip Coverage: It is a type of health insurance plan for those who do not travel frequently and want I Insurance policy in Pakistan for just one trip. This type of Travel Health plan is just for vacation or any other trip and provides coverage according to your needs. You can visit as many countries as you want, but once you are back home this plan ends, then you have to buy new for the next trip.
Multi-trip Coverage: It is a suitable long-term plan if you are frequently travelling, especially for business purposes. You do not have to repeatedly buy the plan and don't need to follow all the procedures again. You have to buy this plan for your long term safety because it provides coverage for Multiple trips. These plans are renewable and can work for you a year or more, no matter how many times you return home.
Group plan: it a type of Health Insurance plan that can provide facilities to many people or other words, you can say it's a family plan. If you travel a lot with your family, this plan can prevent many different types of mishaps and unwanted happenings.
Student plan: This type of Travel health insurance plan come handy if you are a student and travel due to study purpose and can cover you while studying abroad.
Exclusions:
Limitations and exclusions are always there in Travel Insurance plan things that are not covered are following
Injuries due to adventure and risky sports usually are not covered under this plan.
Mental Illness is not covered under the plan of Travel Insurance.
Pregnancy and maternity coverage is available but on some conditions and clauses.
It does not provide cover for drug issues.
It does not provide support in a wellness program or routine checkups.
Points essential to know about your Travel Health Insurance:
Some points that are essential to know about your Travel Insurance plan are as follow
Who can purchase Travel Insurance?
Where can you travel with your plan?
The period of coverage provided
Will plan work in your own country?
Coverage plan offers
Is coverage extendable?
Can You Cancel Your Plan?
What Is Not Covered in My Plan?
How Do You Make a Claim?