COVID-19 has made people look out for alternate solutions that remotely connect people, thereby avoiding direct contact. That is where the demand and the popularity of web conferencing apps such as Zoom, Google Meet, Skype, and so on., skyrocketed. Zoom like apps were specially built to assist in making long-distance communications possible with realistic communication tools. 
How have video conferencing apps made things simpler? 
Web conferencing apps have definitely made us look at things from a different perspective. Let us look at the ways in which video conferencing apps are making things simpler for different sectors. 
Team collaboration: The corporates often require teamwork abilities to get the task done. According to Lifesize reports, the number of workers who telecommute has increased by 115%. In earlier times, it was no big deal, the person can go to the next person's desk and clarify their doubts. Now, due to remote working situations, it is not possible to do so, and also people cannot  understand everything over a voice or video calls. Zoom clone script has features to share the screen and explain the concepts to the other team members.
One-one interaction: Teachers like to be entirely in charge of the class. They can control the students' options to screen share, whiteboard options, and so on., as they have power over the host. The chat facilitates include individual messaging and group messaging options. There is no barrier to connecting with students as long as there is a stable Internet connection. 
Meeting conferencing: The last-minute meeting arrangements can be made connecting booth even International participants through Zoom like app. A unique meeting link is created so the meeting can be conducted without the fear of a security breach.
Various applications of video conferencing apps like Zoom 
Not only due to the COVID-19 crisis, but Zoom meeting calls have also made it possible for a viable means of connecting even after the global crisis is averted. The web conferencing apps offer a sustainable environment for people belonging to educational, corporate, government sectors, and so on.
Until now, people haven't explored remote solutions, now that they have done that, the future looks colorful for Zoom meeting clone apps. While building conferencing apps there have to be features incorporated to meet the needs of its users.
Health care sector 
Hospitals are focussing on COVID-19 patients and also due to the social distancing norms, the number of people having access to healthcare facilities has reduced drastically. Zoom clone acts as an answer to their sufferings enabling remote video calling facilities for patient care. Doctors are able to schedule a meeting beforehand and connect with patients seamlessly through video conferencing solutions. 
Compatibility with personal devices:

People need not miss out on the chance to gain remote healthcare facilities due to device issues. They can seamlessly connect with any device of their choice such as tablets, smartphones, and so on and join the meeting.
Internet bandwidth compatibility: 

Uninterrupted Internet connectivity is not available in all areas. People in rural areas can connect with the doctors even at low internet bandwidth. 
Recording:

In case of the need for an expert opinion, doctors can simply record the entire meeting and consult with other physicians for opinion. 
Cooking classes 
People are often interested in exploring new skills. Even by staying indoors, people can enhance their culinary skills. Virtual classes will enable chefs to connect with people all over the world and share their knowledge of cooking delicious recipes. 
High definition video:

Seeing the food getting prepared in real-time will help people cook even better. The cooking aesthetics can be understood better and facilitate skills of creativity, cleanliness, preparation, and presentation through these classes. 
Sharing:

People can share their recipes after the completion of the session using the video chat features.
Access from anywhere:

Though this seems obvious solutions when it comes to video conferencing apps. They facilitate video sharing and communication from anywhere so people can learn from wherever they want. Especially for a cooking class where the required essentials cannot be taken with them. It offers a simpler solution for customers. 
Corporate meetings 
Most of the companies are offering work from home due to the pandemic. A seamless environment for holding meetings, webinars, and chat have been possible through the Zoom-like app.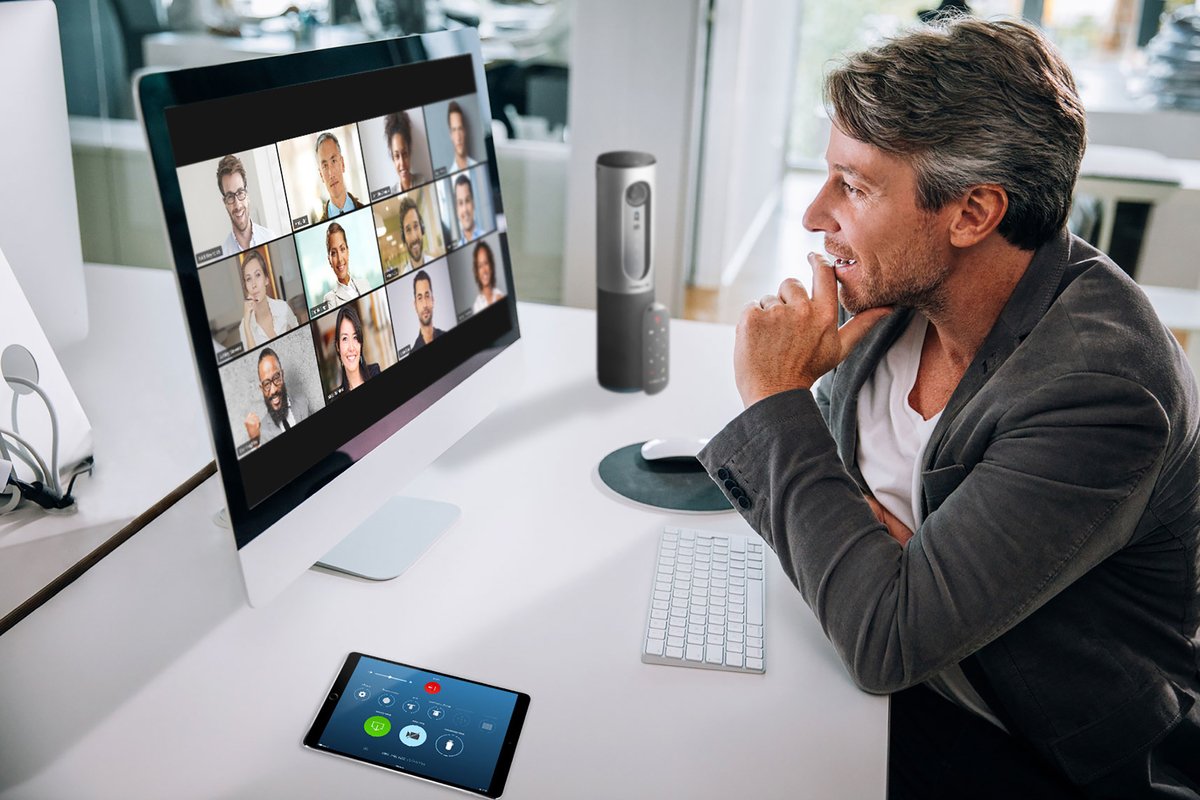 Features that make video conferencing apps for hosting meetings.
Screen sharing:

Members can share the entire screen or the single application using the Zoom clone app. 
Participants bandwidth:

Corporates meetings usually are conducted with 50 participants or more. Zoom meetings allow more than 50 participants to be part of their group. Moreover, the members can be viewed as part of the gallery view, individual view, and so on.
Accepting invites:

In order to avoid uninvited members joining the event, members can accept the invitations for each employee individually through the app. They have the option to either accept or reject invitations by seeing their username.
Lock the meeting:

Once all the members have joined, they can lock the meeting so that no new members cannot join it. 
Summing Up
People have an effective environment for remote communication enabled through the Zoom meeting clone app. Entrepreneurs can consider a variety of monetization strategies facilitating regular incomes through these video conferencing apps such as pay-per-download, subscription, paid services, advertisements, and so on. As per studies, 94% of the business say that the productivity has increased tremendously through Zoom like apps. Considering some of the most popular corporates are using video conferencing apps, the future is bright for these apps.