Call centers have changed drastically in recent years, especially since COVID-19 changed the way companies all over the U.S. do business. Companies that didn't adjust last spring are likey playing catch up now as it seems the virtual way of doing business is here to stay.
Even if your company is currently playing follow the leader rather than leading the pack, you can turn the tables with the right resources and strategy. Continue reading to get some tips to help you level up your call center operations.
Virtual Contact Center Hardware and Software
One of the major changes we've seen in the call center industry since COVID-19 made the world stand still is the rise of remote call center agents. As it turns out, working remotely actually improves agent performance and lowers turnover rates.
The key to successfully taking your call center operations virtual is is to employ the right call center software. Bright Pattern's call center software for small business operations is ideal for building your remote contact center infrastructure.
One key to providing an optimal customer experience is engaging with them on whatever platform makes them feel most comfortable. One of the key features of Bright Pattern's contact center tools is it facilitates omnichannel communication. It facilitates customer interactions via live chat, chatbots, email, social media, and of course, phone calls.
People still prefer phone calls to other communication channels, which is why Bright Pattern's call center technology uses interactive voice response (IVR) to field incoming calls. IVR acts as a virtual agent to handle incoming calls themselves or get callers to the right customer service agent, greatly reducing call times.
New Talent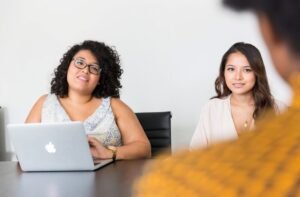 The customer support personnel are the most valuable asset in your company besides data, which we'll cover next. Indeed, the success of your company depends on your sales team and customer service agents. After all, they're the ones who provide either customer satisfaction or disappointment.
Many companies are searching for new talent as they try to recover from this most recent recession. Additionally, a lot of people are looking forward to getting back to work after being laid off.
Sometimes, bringing in some new blood is the best way to give your company the culture shift it needs. It's a good idea to turn your hiring needs over to a recruiting agency. Recruiting agencies are skilled in connecting small businesses with top talent. What you spend on those services will pay for itself when you have a customer service team that's better than you ever thought possible.
Better Data Usage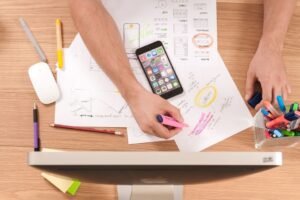 Having an enterprise infrastructure with the right IT tools helps to improve your call center reporting, customer interactions, team member productivity, and call center services. Indeed, your customer data is your company's most valuable asset, but only if you wield it correctly.
Data is what makes the business world go 'round. Big data analytics plays a part in everything from workforce management to customer relationship management (CRM). That's why you need a call center infrastructure that supports CRM integrations.
If you don't have an IT team, you should invest in a vendor-managed data science platform. Vendor-managed cloud technology gives you the benefits of the latest technology and the expertise for implementing business intelligence tools.
Improving your call center operations requires being real about your company's weaknesses and investing in the right resources to fortify them. Furthermore, it's essential to provide your customer support team with all the tools they need to do their jobs effectively.
Taking your call center to the next level means using the right tools to enhance customer service, team member productivity, and your IT infrastructure. Small businesses and call centers around the United States have been upping their game since the beginning of the COVID-19 pandemic. So, are you playing catch up or leading the pack?