Mocospy is a highly optimized phone snooping app android which lets you monitor Facebook messengers' hassle-free. Moreover, this spy app lets you monitor images, calls, chats, and messages on WhatsApp, Facebook, and Snapchat. Furthermore, the Facebook hidden-phone stalker app lets you monitor the hidden activities on Facebook secretly.
Along with that, you can track Facebook messenger without any problem. If you like to have your own Facebook spy, then follow the following steps:
Spying tips on Facebook messengers:
The tracking function can be access from the following steps:
Sign up for your online MocoSpy account, for a reason you must have your password and email id.
After downloading the spy app you need to install MocoSpy in your target phone to spy on their Facebook without them knowing.
Monitor everything online from the Facebook control panel
When the cell monitoring software is installed on an android device with the right procedure, then it can be helpful for your Facebook messenger. Furthermore, you do not need to use any additional settings because it is easy to use MocoSpy.
Also Read: Pros And Cons Of Snapchat Spyware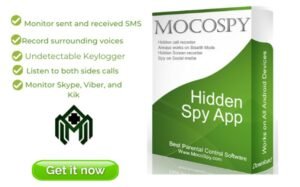 Reasons to download Facebook spy app.
Facebook spy app which is used for exchanging information within billions of individuals. Hence due to the spike in digital marketing, it is an excellent source. However, as a matter of human nature, employees can use it for their reasons.
In this way, employees can use their hundreds of hours online doing nothing and wasting their working hours. Moreover, at the same time, it can cost attention and time. Hence the other reasons to download the mobile monitoring software.
Children can use it as a recipe for their future disaster.
Teens can involve themselves in learning the illicit habits, early sex and use of drugs.
Employees can spend their productive hours on social media and put the company at a loss.
Hence there are several reasons to install this cell phone surveillance system; however, you can use your reason. The one is to protect your child and company, which is only good with their consent. So virtual security is possible with MocoSpy.
Use MocoSpy an advanced Facebook messenger spy app which will be helpful to you in any sort of trouble. Moreover, with the help of this, you will be able to monitor everything on their social media app. MocoSpy will help you to monitor any business and personal task.
Facebook spy app MocoSpy features
MocoSpy is the only way to know people truly through their private messages and online activities. Moreover, it will let you monitor everything through a target smartphone app on android devices. In addition to this, MocoSpy registers both incoming and outgoing messages.
However, in addition to using MocoSpy Facebook messenger, you will also get to use some of the highly advanced features. All these features will let your experience more versatile while using mobile device monitoring software. Some of them are mentioned below: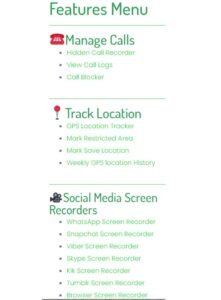 1.      WhatsApp messenger spy
Like Facebook messenger spy, WhatsApp messenger spy is another flagship of the MocoSpy. It will let the user monitor every single activity happening through WhatsApp.
2.      Online GPS tracker
Online GPS tracker will let you show the position of your target person on the map. Hence in this way, you will know where your target person is. Also, you can monitor his step by step location.
3.      Call recording
You can easily record the outgoing and incoming call and even extract the details of the target person. In addition you can also duration the call of target android.
4.      SMS logs
You can easily monitor every SMS details of the target person. Also, you can check the details of the sender and receiver.
Services of MocoSpy Facebook messenger's app
Identities with whom your teens and workers are chatting on Facebook
Spy on Facebook messenger conversation
Time and date when chat took place
Different audio files, pictures, and photos which sent through chats
MocoSpy control panel
Every information from MocoSpy will be stored on your control panel. Moreover, it works 24hours per day; therefore, you will be able to track anyone you want. Hence in this simple manner, you will be able to monitor everything around the web.
Why MocoSpy?
MocoSpy is the only highly optimized cell phone monitoring service, and it will let you monitor everything online. In addition to this, this android phone monitoring software will let you watch everything easily.
In addition to this, Mocospy is the luxury for parents and employers, who want to save their kids and business. However, it is only allowed with their consent in the written form. Otherwise, MocoSpy holds the authority to cancel the agreement on the spot. On the other hand, it is the only way through which you can make your life more peaceful than ever before.
Conclusion
Are you still thinking about how to spy over Facebook messenger then the solution is right here? Download MocoSpy and start spying with MocoSpy. This software to monitor cell phone activity is the only high-end service,  which will let you monitor everything on the panel.
In addition to this, MocoSpy will ensure you that your children will not do anything bad. Also, all your employees will be honest with their work.