Being frugal helps you free up enough in your budget to start saving toward your future. That being said, both saving and investing can be novel financial activities for some. Getting the right advice to help you start tackling both more efficiently is key to getting the most out of your cash. Are you ready to begin working towards greater financial stability? If so, here are four ways to stretch money and invest wisely.
Put your money in something other than a traditional checking account.
While a regular checking account makes it easy for you to store and allocate your funds toward your various monthly expenses, it doesn't help you earn any money in the process. This is why you should start using bank accounts like a PC money account. This type of account serves the same purpose as a checking account, with the exception that you earn PC points for spending money through your account's bank card, giving you added incentive to spend (wisely, of course). With minimal fees, online and in-app accessibility, and plenty of PC Financial ATMs to access when you need cash, a PC account is the way to go if you want to get rewarded for your everyday purchases.
When possible, buy refurbished instead of new.
Technology is something that we can't avoid in the modern world. However, that doesn't mean we have to shell out a ton of money each time we need to buy a new device. For example, let's imagine that your phone is starting to show signs of wear and tear that's making it more difficult to use. In this case, you don't need to buy a brand new phone. Instead, you can buy refurbished phones. Refurbished phones are phones that have been sent to the manufacturer, typically to fix cosmetic issues. These phones are then checked, repaired, and resold. Rather than having to buy a brand new phone, you get a practically new phone at a much better price. Making these financial decisions will save you a great deal of money in the long run.
Look for ways to cut down on everyday expenses.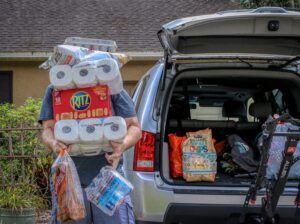 Our everyday expenses aren't always set in stone. While items like rent will remain the same over time, certain expenses like your groceries can be adjusted as you find ways to spend less money while still meeting your needs. Continuing with this example, you can cut your grocery bill by using coupons and finding promotions, buying store brand names rather than more expensive brands, and planning out your grocery list beforehand. Small savings like this in various areas of your budget can add up and help you invest your money more efficiently.
Figure out which investments will be best to start with.
Everyone has to start their investment journey somewhere. However, determining which investment vehicles to choose can be the most difficult part of the process. Set aside some time to do your research and look for low-risk investment opportunities that will help you build your wealth without risking your initial investment. Just a few ideas worth considering include high-yield savings accounts, index funds, and corporate funds. With the right strategy, you can then focus on alternative investments that will yield greater returns in a shorter period of time.
Saving money is key to improving your financial health and wellness, especially if you've yet to invest. If you're ready to put some money into tools that will help you earn interest over time but need more cash at your disposal, use the tips above to save more money and determine which investments will be the best fit for your current situation.