Document scanner apps are one of the most essential apps in today's times. We all require scanner apps to instantly scan our IDs, bills, invoices certificates, etc. 
Not only for business purposes, but these apps are highly required for personal use also. At times we may need a scanner app that can digitize our old photo or an entire photo album of our school days. Do you need a smart scanner app that offers advanced scanning features?
Well, here we share a list of document scanner apps that are carefully selected for its quality performance and document protection.
10 Best Doc Scanner Apps For Android Devices
Often many excellent scanner apps claim to be safe but when it comes to the protection of your confidential scans you must pick tried and tested reliable document scanner apps.
Here are the most reliable scanner apps that offer accurate and safe scans.
FlashScan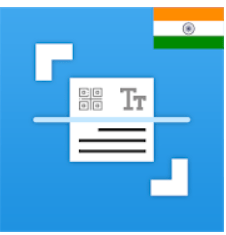 FlashScan is a free camera scanner app that scans different documents with just a few taps.
It offers accurate edge detection and also supports batch scan.

You can scan QR codes and Barcodes with this free document scanner app.

FlashScan also offers an intuitive OCR for an image to text conversion. It also offers a translation of the recognized text.

It gives professional post-scan filters to improve your scanned results

This all-inclusive PDF maker app offers Anti-counterfeit and digital signature.

You can have safe scans with FlashScan. It enables you to encrypt your PDF files with a password.

This PDF creator app also offers different page-sizes for your PDFs such as -A3, A4( default page size), A5 Letter, Legal, Tabloid, Ledger, Executive, etc.

Adobe Scan
One of the oldest and most reliable scanner apps is Adobe Scan. Check out the main features of it.
It gives a straightforward interface with easy navigation.

Adobe Scan is compatible with both Android and iOS devices.

This document scanner app scans any documents in seconds.

It offers brilliant edge detection and cropping tools.

Microsoft Office Lens
Well, this scanner app needs no introduction. It is the most popular app across the globe. 
It is well-known for its speed. Use this scanner app when you instantly want to digitize any paper.

Those who already use the Microsoft ecosystem will enjoy the best scanning experience with this app.

Get the robust OCR free to recognize text from images.

With this document  scanner app, you can directly export documents into PowerPoint or Word files.

Tiny Scanner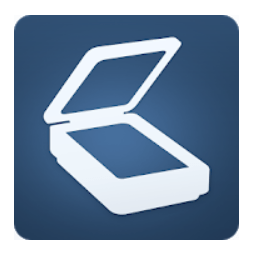 Use this light-weight scanner app for your Android devices to scan documents on the go.
You can easily scan receipts, bills, reports, etc with it.

This app scans documents in various colors, black and white, and also maintains the graphics scale.

You can generate PDFs and also set the page size for PDF files with this PDF creator app.

It is a unique app that supports the monochrome text and offers up to 5 levels of contrast.

Clear Scan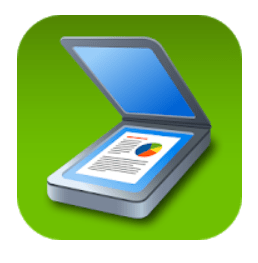 Turn your Android device into a portable scanner with Clear Scan. Here are some of the main features of this document scanner app.
Scan your documents with just a few taps using this doc scanner app.

Clear Scan does not take long loading time and it is known for its quick image processes.

It lets you save files and documents in different folders and subfolders.

Scanner App for Me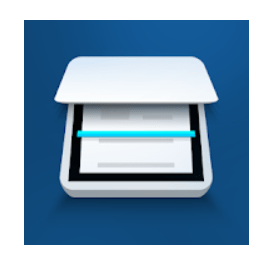 Scan all sorts of papers with this document scanner app. It is a multi-functional app with a user-friendly interface.
Scan any documents and instantly share the scanned copies, or print them for future usage with just a few taps.

It also offers a brilliant OCR tool for text recognition.

It is an advertisement-free app.

Get amazing editing filters to enhance your results.

TurboScan
 When you want fast, clean, and high-quality scans, pick TurboScan. It is easy to use and offers many useful features.
This document scanner app offers the unification of the documents with PDF, JPG, and other file formats.

For a flexible scanning experience, it offers "SureScan" and "Emails to myself" functions.

TurboScan uses top-notch tools for contrast, rotation, color control, and sharpness.

PDF Document Scanner Classic
Next in our list of the best scanner apps is PDF Document Scanner Classic. It is a simple app with basic scanning features.
This doc scanner app lets you scan and edit your documents anytime anywhere.

It offers a super-fast scanning process.

You can scan documents like receipts, photos, written notes, etc with a single tap.

It is not a PDF creator app, but you can customize the page size for the PDF files.

Notebloc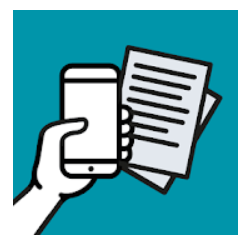 It is a robust scanner and PDF creator app that you must pick when you want safe scans.
It is a reliable PDF scanner that quickly scans different types of documents.

It generates sharp PDFs with a password lock system so you can block unauthorized access to your files.

Note bloc also offers a batch scan facility.

You can save your scans as PDF or JPG with this doc scanner app.

Google Drive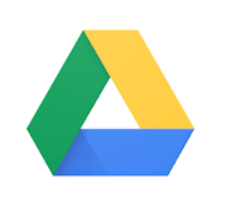 The last and the most reliable app on the list is Google Drive. The brand name is more than enough to ensure safe scans.
Generate safe, clear, and sharp scans easily with this app.

With Google Drive, you get automatic edge detection to support better scans. 

It is also a PDF scanner that creates PDF files.

It syncs flawlessly with other Google Services.

Conclusion
All these apps are multi-functional and professional. But you should pick the best document scanner apps like FlashScan that ensure safe, clear and sharp scans. Turn your device into a portable scanning machine with FlashScan.