To become a PPC expert you don't need to have special type of education or degree. Now people from different fields of educations can become a PPC expert. Also it's not important, when you are going to start this work you should have some experience to do this, people learn when they work more from errors and mistakes. It is an vital element of a comprehensive search engine optimization strategy. Because it brings in quick results. (PPC) advertising needed different types of skills, start form someone creativity to highly analytical one.
Become a PPC ( Pay Per Click) Consultant.
Different companies and brands are using this tool to make the advertisement of their products in a much easier and approachable way to every one. Now in the world of technology, you don't need to go for a lot of things to become a PPC consultant. In this article, we will give you some of the important tips that will help you to feel good, that how you can become a PPC consultant.
1. Be regular with on platform.
There are number of platforms are available for PPC i.e Google adds, Facebook, Instagram etc. To become a PPC consultant, you need to be regular with one platform, those all ready mentioned above. As we know these platforms are pretty much same to each other, but when you start moving from one platform to another, it will take long to be expert of PPC. If your are staying on one platform it's also make your familiar with it more easily, and you will feel yourself in a comfort zone. You can move to another platform when you feel now you are good enough how to learn easily about PPC. Staying on one platform every single day help you to understand well no matter how hard it's seems at the start.
2. Write more as possible.
If you want to become a expert in PPC then write important headlines and topics names as more as a you can. More writing will guide you to reach to key words, that can add more value in your adds to spark your adds. Some time dull headings cause the decimation of many companies and brands, before they are going to make a start. Looking to improve your headlines and writing in general? Be sure to check out the best digital marketing books for beginners.
3. Take it as a career.
If you are going to become a knowledgeable in PPC, then do it full passion and keep doing it as a career that will serve you a good source of learning from different aspects as well. If you are thinking that it's hard to get a job as a manager in PPC? The reality is, not all the companies and brands are looking for managers, because they have a group of experts that help people's who work under them, and that could be ended up being a consultant.
If you can write good headlines. You can also do transition from others fields to PPC, if you can make good headlines. If you don't have any experience in this field it doesn't mean you will not be able to get a job in PPC. only thing that you need to have a good basic knowledge about PPC from that you can satisfy your interviewer.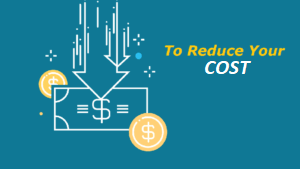 4. Learn form others work.
If you want to become a consultant in PPC make sure that you are paying attention to others work in the field. There is always a sense of competition within every field, every one wants to become good in their respective work. If you are studying other adds it will give you a lot tips and tricks to improve your work. simple is that you can learn from others works, by doing this time can also be saved.
5. Importance of time.
Where ever a successive businesses are runners in the world on google just because of managing time, and work every single day with patience. Same is the case here, if you want to become a expert in PPC then you have to be regular with your work, because every time a lot of things are happening at the google. For being stay relevant to work use different types of tools e.g. Ad work scripts, that will do pausing of such key words that are not making impression at that particular time, and also can fix the problem.
6.  Good communication.
Communication is a important factor in every work or when you are promoting some one else product from your adds. Without out good level of communication you will not be able to convey importance of your work to your clients. Be simple in your communications, don't exaggerate things to much that become difficult for reader, use interesting key words that attract readers to your adds and they just feel the sense of not being available in case of missing this one.
7.  Secure your work and time.
On online businesses fraud clicks happened every single day, some time people able to correct them but sometimes even they are not able to detect what's happening with their work. Now fraud clicks is on trending, every 1 from 4 PPC became fraudulent, people just don't want to purchase your product they just click it and capture your data. So now software's are modified to prevent such cases and to save your precious work and time.
Conclusion.
Lot of questions came in our mind that how to be PPC consultant, from all the things that we have discussed about regular at one platform. take it as a career, more practicing, learn from others work, having good communication, by doing regular work with patience and protecting your work. By doing all these work we can be consultants of PPC but we needs to pay attention to all these tips and Gaudiness that will help to improve your skill level. Now a days due to a lots of sources to read we can become a consultant in PPC.