If you have a lawn then you must maintain your garden in the right manner. You can hire a landscape designer to maintain your garden, but you need to pay a recurrent amount to the designer or gardener for the same. Now, you can save this amount by buying a lawnmower. You can trim the grasses and sidewalks of your lawn with a mower, and you can spend your weekends on your lawn maintenance.
But, choosing the right lawn mower is a difficult job because you can find ample options online. You need to know the types of such mowers before you choose and here you can find the same:
You can choose a cylinder mower for your garden maintenance. These mowers are designed with vertical blades and they can cut against a fixed blade, which is installed at the bottom of the mower. You can find multiple blades in these mowers and you must choose a mower that has at least three blades. These mowers can be run by electricity or petrol and you can choose a manual push-behind mower for your small garden space.
Rotary mowers are designed with a single blade that rotates horizontally. You can use this mower for cutting and trimming long grasses, and you can run this mower by electric, battery, or petrol.
If you want to cut the grass from uneven surfaces, then you must choose a hover lawnmower. It is a push mower available at low price and you can use this mower by electric power. But you cannot use this mower to maintain your large sized yard.
Check the Power Options of Mowers: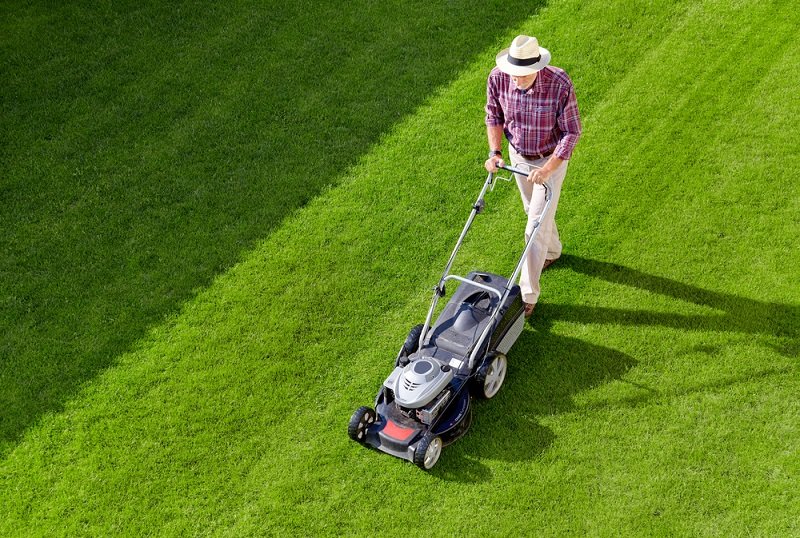 Apart from the types of the mowers, you need to check the power options of such mowers. Lawn mowers are available with different power options, such as electric mowers, cordless mowers, and petrol mowers and push mowers.
Electric mowers are suitable for small and medium sized lawns, and they are easily available. But you need to check their cable length before you choose because you cannot cut the grasses from a distance with an electric mower.
On the other part, cordless mowers are equipped with rechargeable battery and you can easily move this mower from one place to another. They are safe to handle and you can choose a battery mower designed with lithium battery.
If you are looking for the best lawn mowers for your large sized garden, then you must choose a petrol-powered mower. These mowers are quite expensive, but they can cut the grasses faster than any other mowers.
Push-behind mower is a manual lawn mower and you need to spend your physical effort to use this mower. If you have back pain, then you should not use a manual mower.
Choose the Lawn Mower According to Your Garden Size: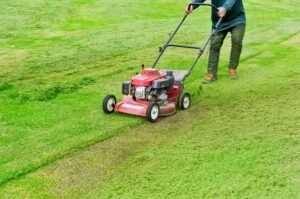 You need to choose a lawn mower according to your garden size. For example, you can choose an electric or cordless lawn mower for your small garden and you must choose a petrol lawn mower for your large size garden. Petrol mowers are self-propelled machines and you do not need to push them to trim your grasses. It is impossible to carry a manual mower to cut the grasses from your large garden and these mowers are not enough powerful to perform for long hours. So, it is better to choose a petrol mower in this regard.
Apart from that, you can find recycling mowers in the market which will help you to chop the grass clippings. You can use such mulches for your garden and provide proper nutrients to your trees.