I have been doing a special edition blog every month for all zodiac enthusiasts, small fashion tips on how to dress for your sign in many different styles from long party dresses to fusion and silk tops. Now that we are in Leo season the spotlight is on the confident and quirky lively and big cat style- Meow.
Below are some dressing suggestions for your Zodiac sign
Luxurious Trends
The symbol for Leo's sign is obviously The Lion. Their traits are noticeably courage, confidence and spontaneity. The colors best suited for Leo's are all shades of orange, gold and yellow.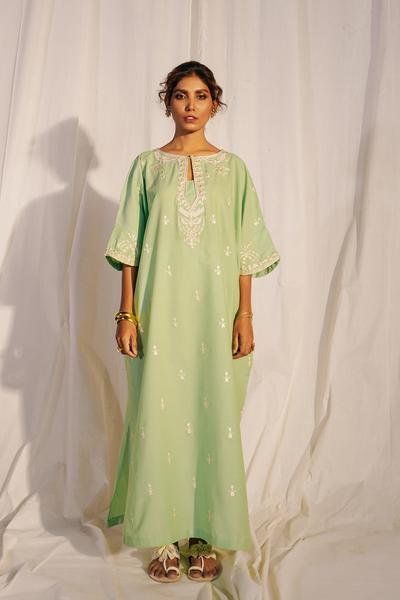 A classically sophisticated yarn-dyed long shirt rendered in soft green hues is adorned with exquisite floral embroidery at the front, back and sleeves. Crafted in an elegant silhouette, this graceful ensemble is a great option to style as long summer dresses.
This front-open silk jacket is suffused in gleaming embellishments and will make an exquisite outfit.
Plain is never a Leo thing they tend to love all things luxurious. Big and bold patterns are all that this sign is about. The Leo woman especially is passionate about life, she is also a perfectionist who loves to create luxurious looks without them being too expensive. This sign actually uses fashion to express their moods and how they feel. Leo's style is as individualistic as they are, they don't believe in a dress code, they dress for themselves.
A magnificent lawn dress portrayed in gleaming hues is enriched with attractive floral prints. Enhanced with contrasting fabric buttons at the front slit, this flamboyant outfit is the ultimate fashion statement.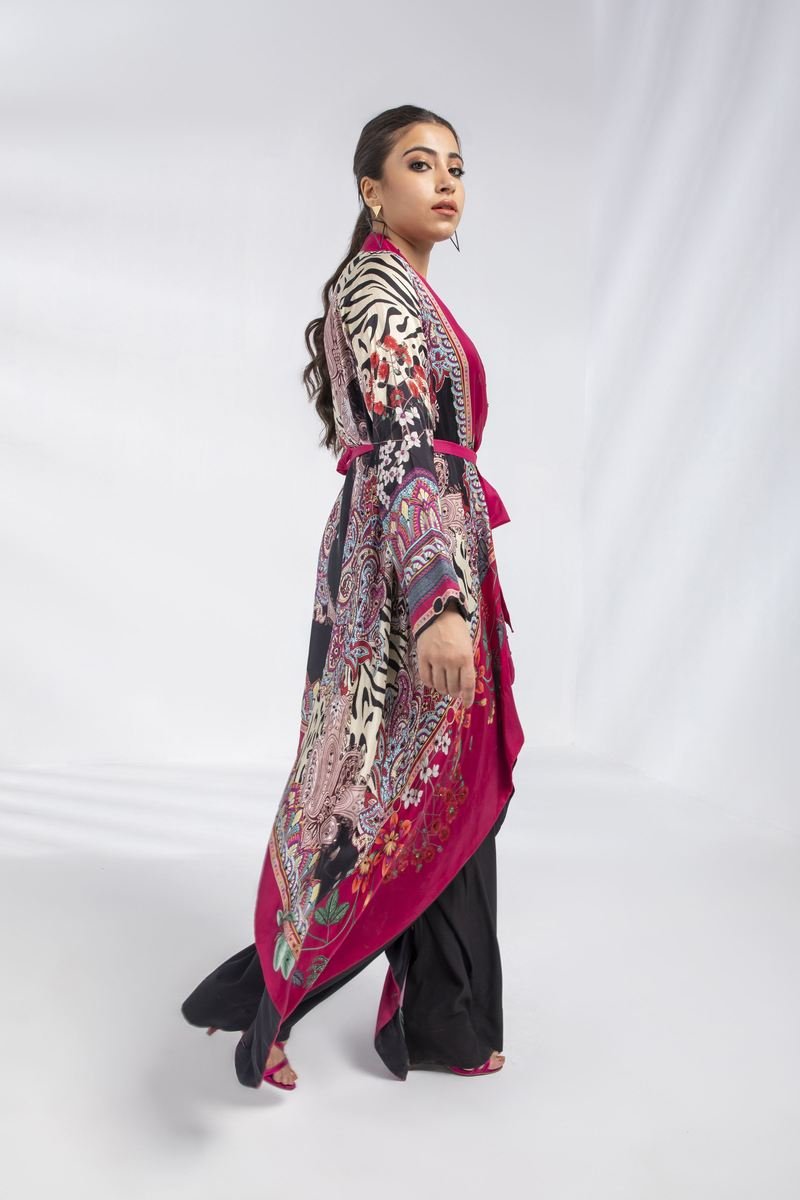 This stitched one-piece features a printed satin kurta designed in a kimono silhouette and can be matched with denim pants.
Keeping Up With The Times
Being one of the most daring signs Leo loves to try out new trends and the latest looks. They have this inborn ability to be able to carry off extremely dramatic looks. Leo women just cannot stand wearing the same clothes every year, a yearly wardrobe overhaul is in their stars.
Composed in a traditional peplum silhouette, this elegant grey yarn dyed ensemble is adorned with exquisite embroidery at the front yoke and sleeves. Paired with a contemporary flowing trouser in matching hues, this trendy outfit is a great option to style at fun gatherings this season.
A little bit of Drama
Leo women are known for wanting to stand out. Anything embroidered, sequinned, glittery, embellished, brightly patterned they will want it. Leo's can also style denim in ways no one can by either going completely casual during the day or dressing them up with heels and a chic silk top for evenings. It's all about using pieces that have the additional drama something like a yellow long dress. Silk is another fabric that Leo women love, silk is made for queens after all
A chic design is incorporated on this luscious green yarn dyed ensemble crafted in a graceful peplum silhouette. Enriched with intricate embroidery at front and sleeves with mirror details, this classy shirt is paired with a traditional tulip shalwar in matching hues. Style this trendy outfit at festive events this season.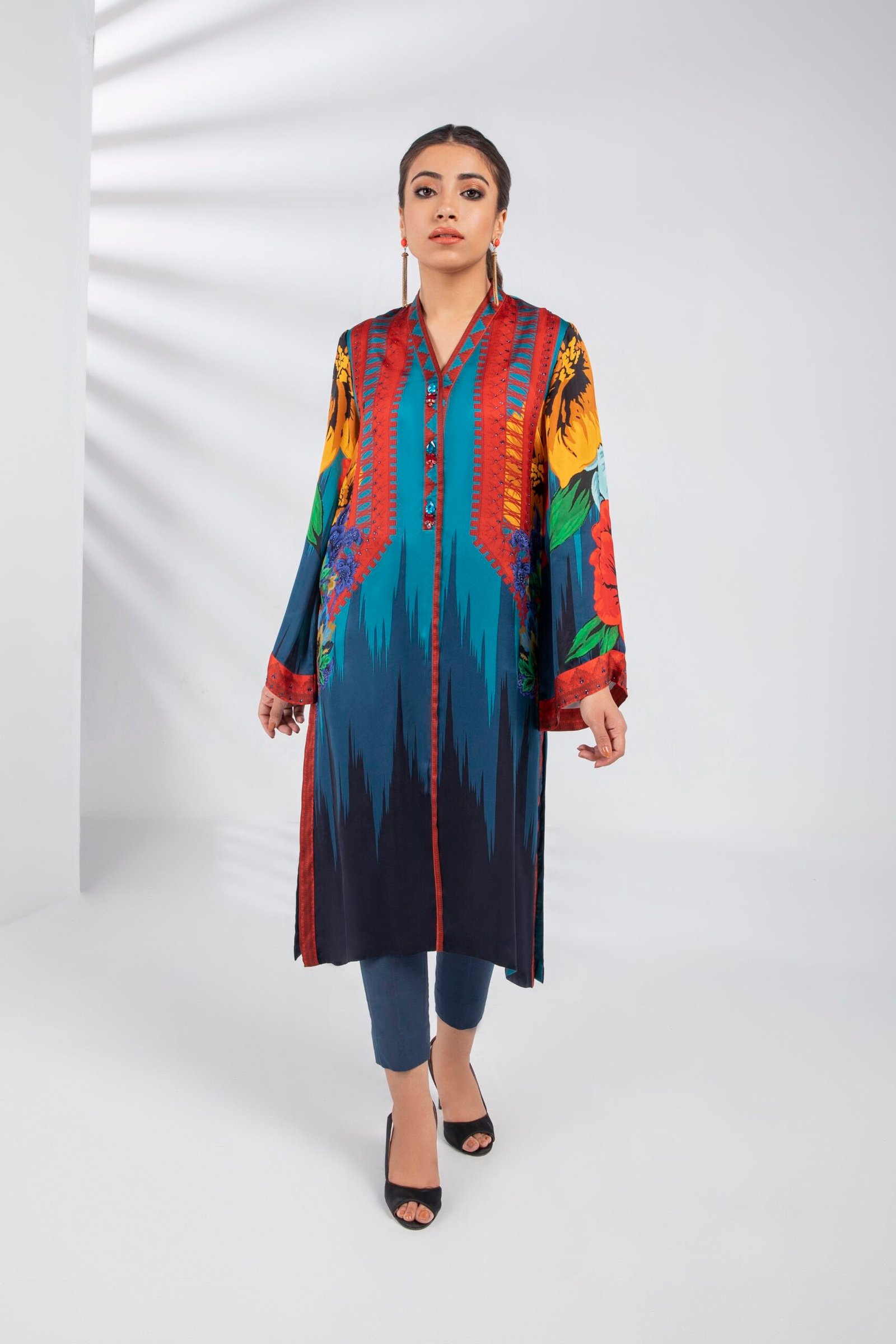 This printed charmeuse tunic is adorned with an embellished front and features a straight long silhouette, perfect for long dresses for women this summer.
A dreamy canvas of synthetic raw silk, this ensemble is rendered in a celestial grey hue. The glamorous off-the-shoulder floral motifs embroidered top is adorned with elasticated neckline and raglan sleeves are finished with self-fabric loops at the opening. It is paired with a synthetic raw silk tonal sharara making this look really dramatic.
Ready to wear lawn suits
Black is Black After all 
Wearing an all-black outfit is easy, stylish and chic – no matter your zodiac sign. It also happens to be a great foundation to build upon and add a little drama to which is simply heaven-sent for Leo's. Give your all black outfit a Leo transformation by styling one piece in a bold color, texture and/or pattern.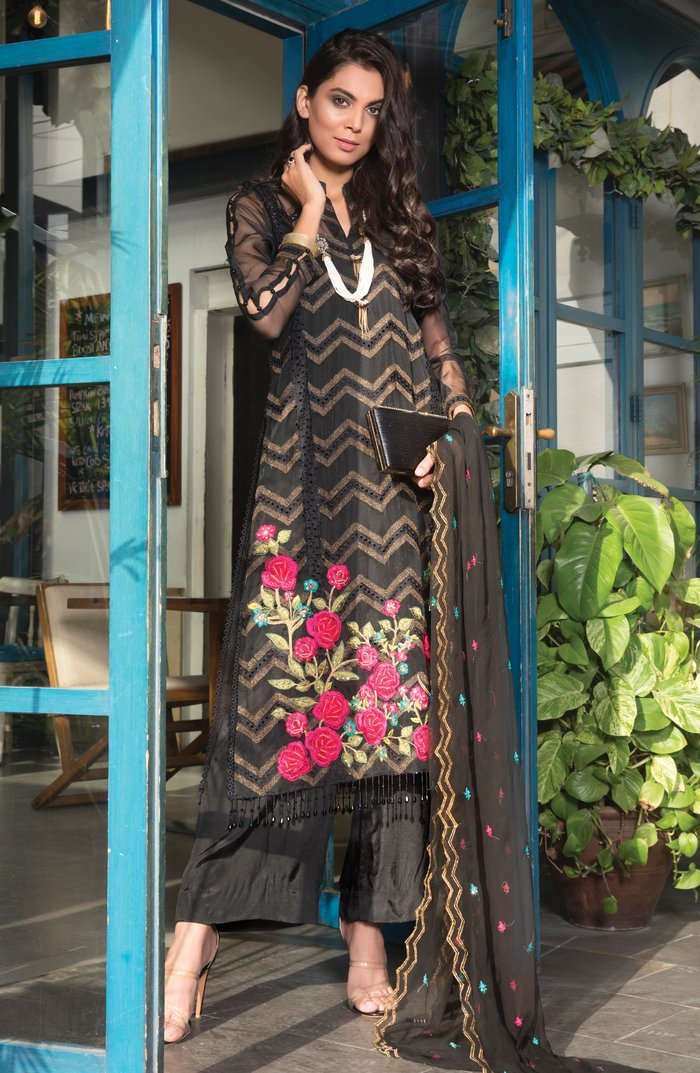 Beauty in black, this eyelet embroidered organza shirt in black with bright pink hnd embroidered tissue bunch, back and front with long embroidered sleeves and tassel detail at the hem. Styled with an embroidered black chiffon dupatta.
A modern yet chic design is incorporated into this deep black viscose ensemble. Crafted in a classy kaftan silhouette, this elegant outfit is adorned with intricate embroidery in white and ochre threads at front and sleeves. Ornamented with beads and tassels at front slit, this mesmerizing ensemble is a perfect option as a long black dress in evening wear.