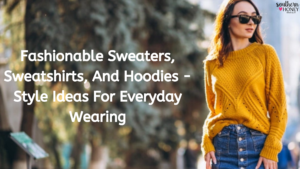 To be honest, a part of us really waited for the air to be crisp so that we could pull out the cozy warm sweaters. New trends constantly change and offer different styling possibilities for sweaters, sweatshirts, and hoodies. So that you can wear it forever and regardless. 
Here, the styling limit does not exist from elevated to playful and sporty you can create a number of cute outfits from this guide. There is a sweater outfit for every occasion. To find your timeless beauty in fashion, shop it from trendy online boutiques for the trendiest latest wear you can style every day. 
Chunkiest knit sweater with jeans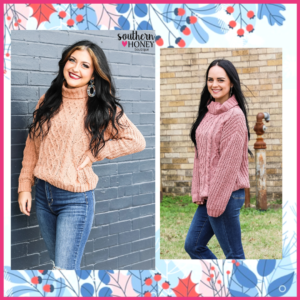 It is the easy outfit we always daydream about on a particularly chilly day. Jeans and a simple sweater is a go-to combo. This particular look never goes out of style because it is made from fundamental wardrobe staples. You can create a style statement look by playing with statement accessories like handbags, scarves, or headbands. 
When the weather change begins, grab your chunkiest sweater to layer on top and style it with sneakers for a casual moment, and create a new look. You can also layer it over a crisp button-down. Fold or pop your collar and ensure that your shirt's arms are long enough so that they peek a boo out at the wrists.
Cozy and Bulky print sweater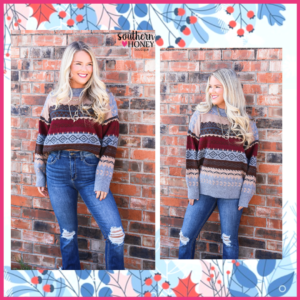 Oversized sweaters may look tame, so for a defined and shapely look, you can secure them with a belt around your torso. It will create an hourglass figure. Pair it with bottoms like skinny jeans as it will enhance your natural body shape. Bulky sweaters can also be complemented with form-fitting skirts. Tuck the chunky top in front, and don't be afraid to experiment with different lengths. You can also know some of the latest trendy tips on how to style women's tops.
Show off your legs while it is still warm, and when temperatures cool down, you can wear tights. The shorter the skirt, the higher the knee boots and wear ankle booties, sneakers with knee-length, or longer than that.
Cropped washed sweatshirt with pants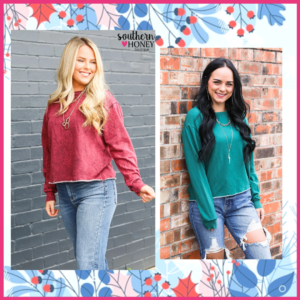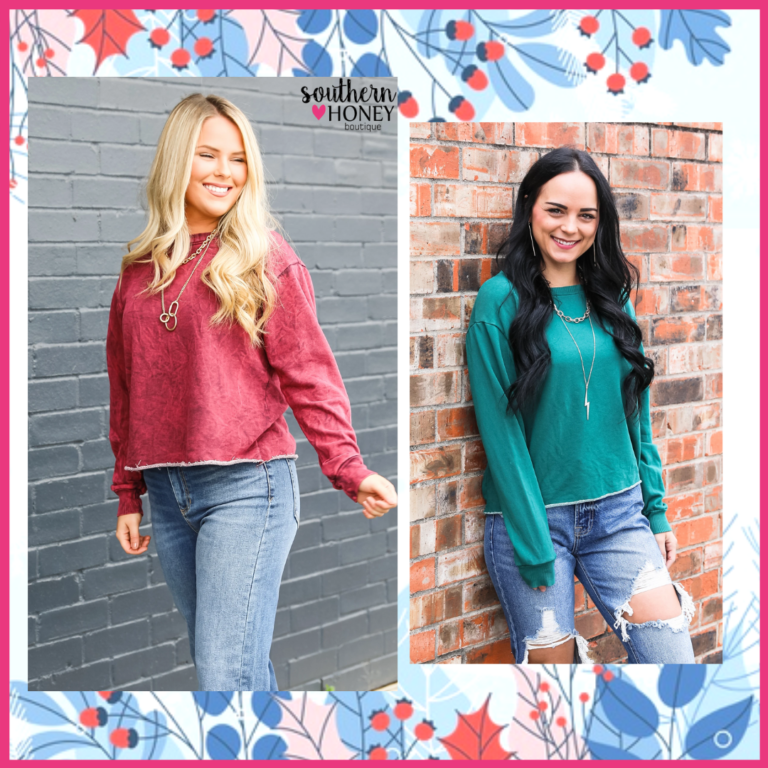 Do you want a variety in your sweater outfits? 
They are professional and superbly comfortable if you are looking for something loose. They are available in all different styles, colors, and materials. 
Balance out with our cropped round neck sweaters with high waisted pants. For shoes, you can go with what feels comfortable to you. Heels and sneakers will suit the look amazing. 
Oversized sally sweatshirt with shorts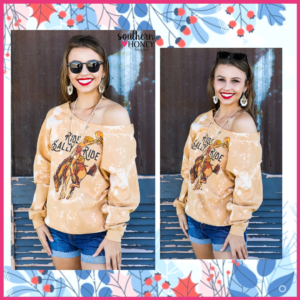 You can play up the contrast by color coordinating it. Wearing a sweatshirt with a jumpsuit, sneakers, and oomph sunglasses will make the extravagant look of yours. It is the humblest basic you can plan on. 
If you want something quirky and cute, you can style it with cropped pants or a ruffled skirt for a sport and full of personality looks. Asymmetrical statement sweatshirts are nowadays a wardrobe staple for many girls. Opt for this cute ride and sally sweatshirt from an online clothing boutique and top it up with some eye-catching jewelry.
You can style it as an off-shoulder top paired with shorts, and it will give you a flattering feminine look. 
Relaxed terry hoodie as a dress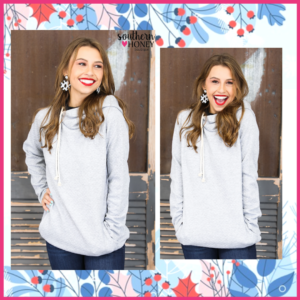 Combine your hoodie at the same time with a leather jacket for a stylish and casual look. If you include sunglasses and a hat, then you will create a sunshine look with a slightly edgy appearance. When the temperature pours down, you could add other jackets too, like denim, bomber, or even a trench coat, and they will also work well. 
If you want to try something different, purchase a hoodie in a big size. You can also turn a hoodie into a kind of dress if it seems that the hoodie is too short. You can simply wear some shorts under the hoodie to be on the safe side. Style up this look with sneakers and boots, and you will have a casual and innovative outfit in front of you. 
You can create a more feminine look with a thin belt to create a waisted look. Try out this grey terry hoodie and style in your own way from trendy online boutique.
Wrapping it up:
Sweatshirts, sweaters, and hoodies are similar items, but to be worn on different occasions as they come with different materials. Some are the chunkiest knit material, while some are having thick cotton material. Every day, wearing a sweater is necessary for this chilly wintertime, and styling it up every day is quite challenging. Here, an online clothing boutique comes to your rescue with a fashionable winter closet ready for you. Go and grab it fast.