Social media has become an integral part of our lives in less than ten years. Baby photos and your mother have taken over the platforms where you used to share your partying photos.
With around 3.8 billion people regularly browsing their favourite social platforms worldwide, the medium offers great potential for businesses to improve their performance. However, it can be difficult to differentiate your brand and avoid becoming lost in the crowd with so many people signing up. Many management or marketing students can use these tools for their project like MBA Assignment Help.
Consider the following technologies in your marketing toolkit if you want to get your social channels in shape.
Biteable
Creating social media material is an important aspect of the game. For example, visual material receives three times the engagement of plain text on Twitter, so effective visual content can help you take your campaign to the next level.
You can make fascinating, amusing, and educational short movies to post on social media with Biteable.
Biteable is a gift for anyone who wants to make studio-quality videos quickly without having to invest in expensive resources like film or sound recording equipment. Instead, it has a tonne of free video templates, footage, music, and animated scenarios.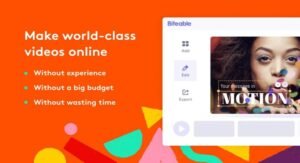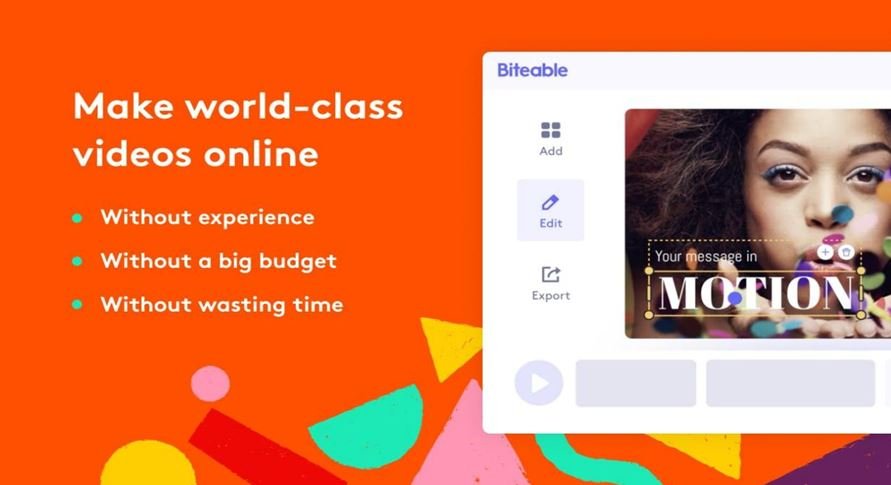 Finteza
Finteza gives extensive information on your social media efforts using an innovative analytics system that focuses heavily on conversion optimization. The tool tracks several aspects of the health of traffic to your site from various sources. In addition, Finteza automatically sorts all your social media traffic.
You can observe which pages get more clicks from Twitter, Facebook, or YouTube, which channels bring conversion-oriented traffic, and how you might reproduce your performance. The tool also displays information like site traffic and issues.
Finteza also creates conversion funnels to help you better understand how social media users interact with your site and highlight the steps involved in converting visitors to loyal clients. Furthermore, you can use the retargeting feature to re-engage users and display tailored content to customers who have previously interacted with your business.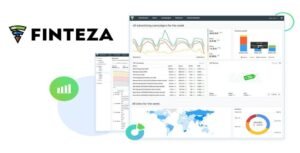 Buffer
Buffer started as a Twitter scheduling tool. It now works with all major social media platforms, such as Facebook, Instagram, Pinterest, LinkedIn, and Google+.  Let's have a peek.
Buffer can be used for a variety of purposes:
Add articles and stuff from the web to your Buffer queue or share content on the move with the Chrome extension.
Add your photos and videos.
Gain access to advanced analytics to track the performance of your content.
Make a posting plan to ensure that your material is distributed throughout the day.
Respond to comments from within Buffer.
Assemble your team.
Buffer, a social media dashboard, allows you to fill your social media feed with relevant and interesting material without having to spend half your life hooked into Facebook and Twitter.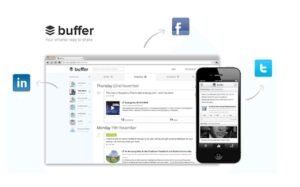 Awario
Keep track of all your brand footage with this app. Unfortunately, word travels quickly, and bad opinions go even faster. As a result, you'll need to set up a monitoring procedure on social media to hunt down trademark mentions and respond as needed.
Awario allows you to monitor and respond to your social media listings in real time from the dashboard. In-depth analysis, sales forecasting, Boolean search, and other functions are included in the tool.
Awario also has sentiment analysis tools that track what people are saying about your business and how they are saying it. This will then tell you how customers feel about your brand in general.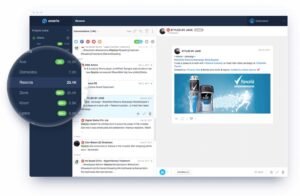 MeetEdgar
MeetEdgar is your handy automated content manager. It's a social media management solution that manages both re-sharing and optimizing your social traffic.
You can maintain your social channels supplied with postings and check-in from anywhere on your mobile by using a browser plugin that connects to your Facebook, Twitter, and LinkedIn profiles.
MeetEdgar lets you schedule content re-sharing and track traffic, all while increasing engagement and increasing the return on your digital assets.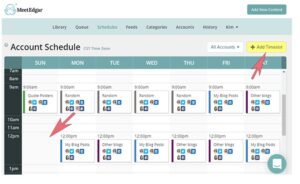 SendX
Building a strong email list may help you reinforce your brand messages, provide additional information about your company, and engage with your consumers. However, increasing engagement with your postings is often layout and making your thoughts more appealing.
SendX employs a drag-and-drop editor to help you produce better-looking emails, as well as a variety of templates and features to assist you in putting together more sophisticated email marketing campaigns.
Sendx lets you transfer your email subscriber lists to social media sites like Twitter, LinkedIn, and Facebook, allowing you to develop more targeted offers for your mailing list and make meaningful relationships. You may also create reorientation adverts that are only shown to people who have clicked on your posts.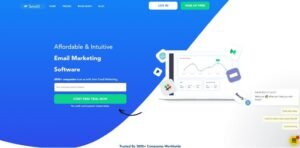 Bitly
Bitly is the Rick Moranis of URLs – I shrunk the URL, honey. Bitly is a URL shortener that takes long URLs and compresses them into significantly shorter ones.
Original links are often difficult to remember and share, whereas short URLs look better and are easier to remember.
What was the total number of leads you generated? How many sales were made because of your efforts? Traffic? Every marketer aspires to hit the target and be able to demonstrate it. To collect the list of key indicators, make sure you're utilizing the correct campaign tracking tools.
Bitly will tell you who clicked on what, when, and where. Bitly is a sophisticated internet marketing tool that allows you to measure clicks, view site referrals, and pinpoint geographical places with the most clicks. It's become so popular that Google has integrated it into their Google Campaign URL Builder, which allows you to shorten links and track campaign performance.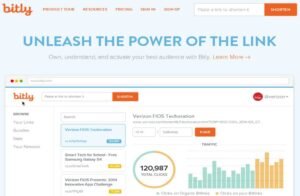 Endnote
The ideal method to establish a powerful social media brand is to employ tracking and reaction tools, and each of the applications listed above offers good capability on several fronts.
You need a clear grasp of your business goals and what you want to accomplish before you can choose the proper tools for you. Rather than going the other way and using the available tools to guide your approach, you might work backwards to locate the tools that support these aims once you've reached the end goal.