Gothic fashion is about embracing darker elements and aesthetics. As opposed to what many people think, the gothic style is much more than a black t-shirt and dark old denim. If you want to indulge in this world of alternative clothing and fashion, start venturing a little bit more.
Gothic style has many diversities, and one of them is the ever-mysterious and elegant Victorian Goth. This version of Goth style has a lot of laces, corsets, gowns—everything regally dark!
Here is a list of the top nine wardrobe essentials for women's gothic clothing in Victorian style.
Lace blouses
A lace blouse is absolutely essential for Victorian Goth. A body-hugging lace blouse is a symbol of power and status, which is everything for Victorian Goth.
Lace symbolises sophistication. And Victorian Goth is a combination of embracing darker fantasy with feminine charm.
Fishnets
Fishnets are super versatile, and you can wear them every season of the year. Hosiery was an important fashion staple for anything Victorian. Opt for smaller discreet holes and in black preferably.
Most Victorian Goth styles demand to wear fishnets under skirts or gowns. However, you can use them creatively under a pair of shorts if you like. To incorporate some colours, choose purple or red.
Corset
No Victorian wardrobe is complete without a body-hugging corset. And Victorian Goth is no different.
A 19th-century corset is often found in two variations—overbust corset (which goes over the bust) and underbust (cinches under the bust). The corset needs to fit you well and leave you some breathing space. Corsets help you achieve the iconic hourglass figure by cinching the waist.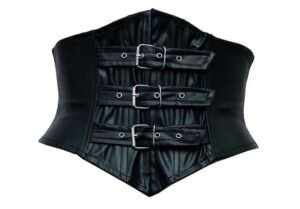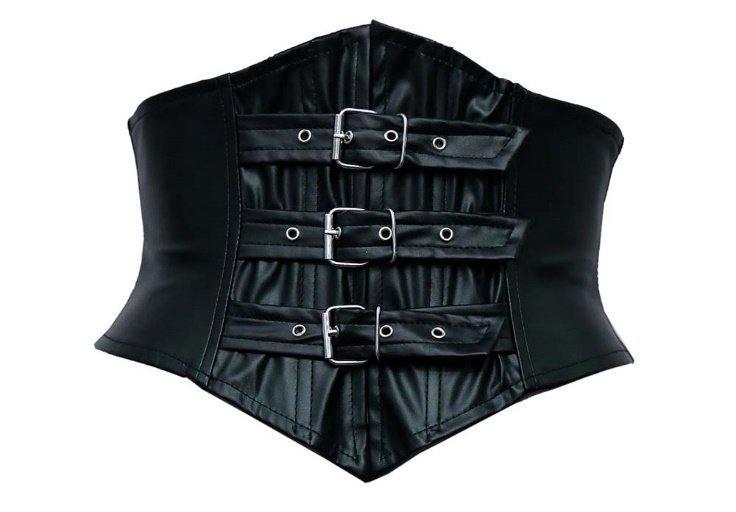 Remember, corsets often expose the cleavage. But if you are uncomfortable with that, wear a camisole underneath.
Voluminous skirt
A ruffled trim skirt or a full lace-up skirt is very dramatic, and that's precisely the kind of route you want to go for Victorian Goth style. Choose a long skirt that almost grazes the floor.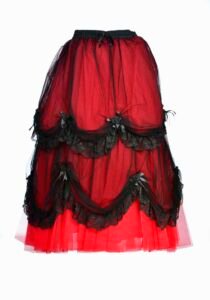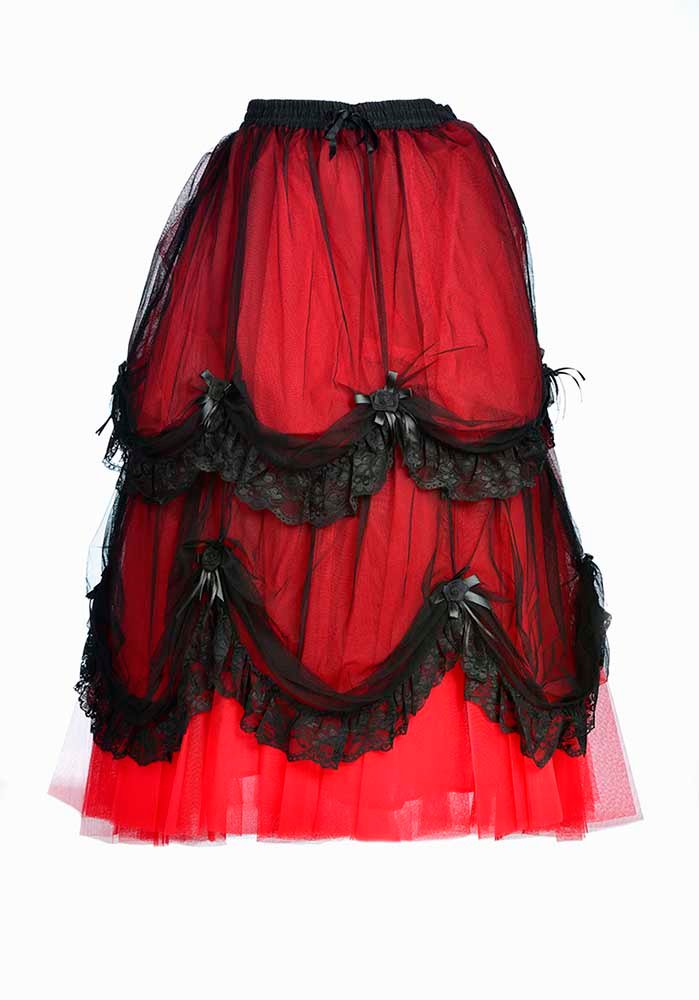 Knee-length skirts are nice to wear, but they often make you feel like a young girl. This kind of goth focuses on femineity and elegance. So, if you are going for a short skirt, choose a conservative top to balance out the look.
Dark flowy dresses
During Queen Victoria's reign, she went into mourning and cast the colour black upon the entire nation. The Victorian Goth fashion has been known for powerful long-sleeved, high collared dresses.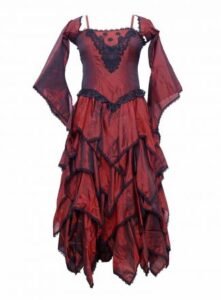 As a result, a lot of Victorian women's gothic dresses are centred around high collared flowy dresses. You can find a lot of these dresses on websites like Jordash Clothing. In fact, Victorian ballgowns add a dramatic edge to the whole look. Pair it with classic red lips, dark Goddess-style makeup, and gloves.
Velvet jacket
Velvet is a rich textile that looks very chic. A fine velvet jacket with the elements like collars, trims, skull buttons is something you absolutely NEED in your wardrobe. Find a well-fitted jacket, and you can style it in so many ways.
You can pair it with a mid-length skirt and boots. Add some accessories like a Victorian hat and statement jewellery.
If you want to select a more dramatic element, add a cloak with a fancier pattern. You can go for lace or velvet; both look astonishing.
Chokers
If you are thinking of taking baby steps into the Victorian Goth style, start with accessories. Victorian elite is all about sultry chokers. A beaded black choker is a statement in itself. It is a modern yet subtle way of including Victorian Goth style in your look.
Victorian goth boots
No biker boots or platforms. A true Victorian Goth style should have elegant Victorian lace-up boots in a dark colour. The shoes shouldn't be clunky. There are options to go for ruched or lace-up boots in pointy heels.
If you are on a budget, go for the most universally accepted goth colour, black. The boots should be tall and slender. This way, you can pair this boot with skirts, gowns, and pants.
A long coat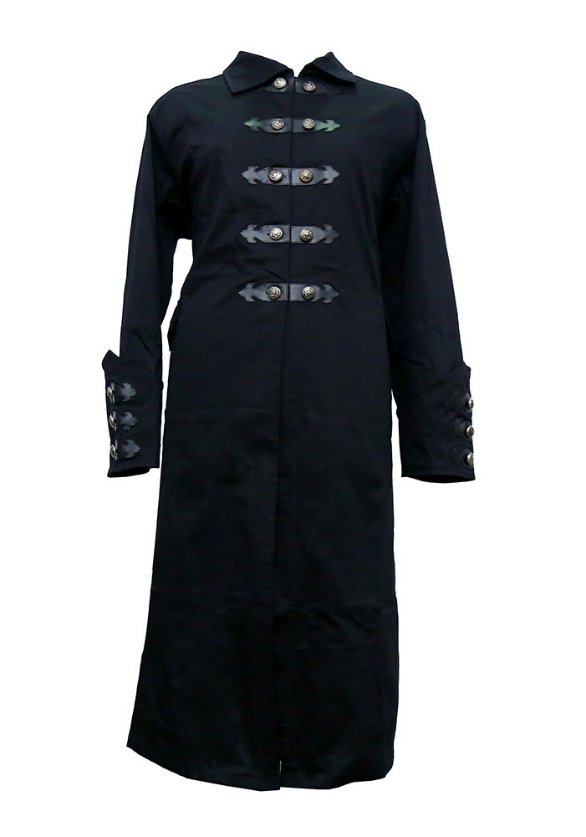 This isn't an absolute essential, but a long, eerily black coat adds to the mysterious vibe Victorian Goth represents. This can be made of silk or fur, or even cotton. But silk coats look the best in alternative clothing styles. Go for a beautiful collar and long sleeves