Email marketing is one of the most effective digital marketing techniques, which has never lost its luster ever since its emergence. To ensure the success of your email marketing campaign, you need to define your goals. A great indicator showing how your efforts are paying off is the number of receivers who would read and engage with your emails.
What is a good open rate for email marketing?
The average email click and read rates vary for each industry. So, the industry your business belongs to can have a big impact on those. However, if you look at the broad stats, you can understand how much your emails should be accomplishing.
The average open rate for your emails should be between 15 to 25%.
The average click-to-open rate should be between 20 to 30%.
The average click-through rate should be some 2.5%.
Industry-wise breaks up open email rates
To know the industry-wise stats of email click, open, and engagement rates, we looked into the recent extensive studies carried out by two leading firms. One is that of Campaign Monitor, a UK-based firm, which features various marketing automation software and customer journey tracking tools. And the other is by Mail Chimp, an American marketing automation platform, and email marketing service.
Campaign Monitor's reports evaluate more than 30 billion emails sent globally between January to December 2019 across 171 countries. And Mailchimp's are also the results of analyzing billions of emails delivered by its system. Here are the breakdown statistics of email open rates with different industries.
Across the world, government organizations have the highest email open rates. 30.5% of all emails sent by government organizations were opened. The second and third rankers for the highest open rates were Non-profit organizations (25.2%) and Education (23.4%), respectively.
While the above stats are from Campaign Monitor, Mailchimp's findings are consistent only with the first part. That is, government-related emails have the highest open rates of 28.77%. In this regard, the next two highest-ranking industries are emails sent by hobby entities (27.74%) and emails about religion (27.62%).
The lowest email open rate, 12.6% only, was witnessed in the Automotive and Aerospace industry. Other industries with low open rates were witnessed by Consumer Packaged Goods (14.5%), Retail (13.9%), Food and Beverage (13.0%).
The sector that enjoyed the highest click-through rate (4.1%) is Government. The other top performers are Agriculture, Fishing, Hunting, and Forestry (3.5%), and Real Estate and Construction (3.20%), says Campaign Monitor's report.
The report by Mailchimp says that the Hobbies sector enjoys the highest click rate (5.01%). This is followed by Media and Publishing (4.62%), and Government (3.99%).
The current global Retail email open rates are high (13.9%). This may be since the retail industry faces one of the highest competition. However, this figure is lower than that of the previous year's (14.98%). Further, the click-to-open rate is 15.2%, which is higher than the average of 14.3%. This indicates that the receivers who opened retail emails usually paid a visit to their site.
Of all the seven days of the week, Tuesdays see the highest open rates. Contrarily, these also see the highest unsubscribe rates. So, sending emails on Tuesdays can bring in higher open rates while also resulting in more unsubscribes.
So, the takeaway is that you need to focus on following the best email marketing practices rather than going by the "best day" beliefs.
The unsubscribes rates are the highest for the Construction sector (0.39%) and the lowest for Government (0.13%).
Some industries that enjoy high email engagement in all facets include Government, Agriculture, Forestry, Hunting, Fishing, Design and Construction, and Real Estate.
The soft bounce (temporary delivery failure) rate is the highest (1.28%) for Construction. The second rankers (1.18%) are two industries, including Architecture and Construction and Manufacturing.
The hard bounce (permanent delivery failure) rate is the highest (0.86%) for Construction. It is followed by Architecture and Construction (0.73), and Manufacturing (0.72%).
Email Marketing Best Practices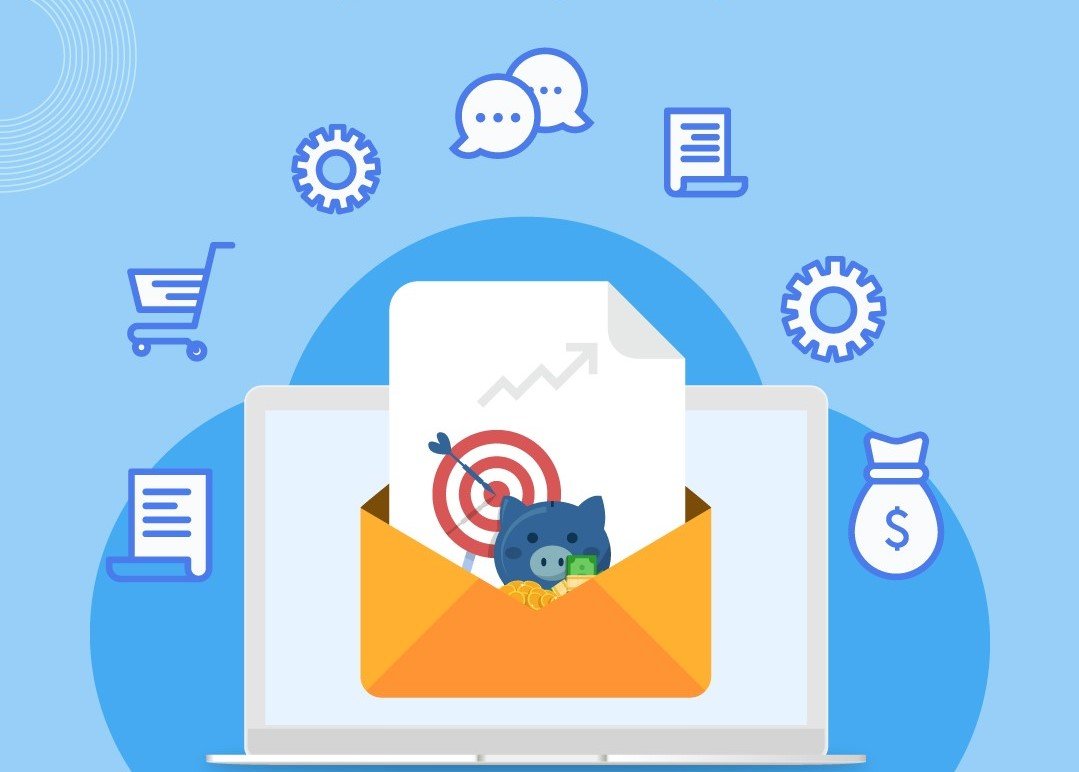 Now that you got to know the stats, here are some email marketing best practices to improve your stats.
Your email's subject line is the first thing the receiver sees. So, working on it can increase your open rates. Let your subject line be straightforward. It should be telling them what can be expected in the content rather than selling your business. And remember to keep it short yet descriptive.
For instance, while the slogan "Make savings this summer" may look good, it does not provide enough insight into your email's content. So, go for something descriptive like "Get 30% off on all your summer garments!"
Your click-through rate represents how many receivers found your email's content useful. You can increase its by-.
Avoiding the vague and promotional phrase, "Click here."
Using a concise and descriptive link text.
Send the link directly to the webpage that you are referring to rather than to your business homepage.
Include more links to the same content in a single campaign.
A lot of hard bounces indicate a stale list. So, ensure that you email your subscribers at regular intervals to reduce hard bounce rates. This will keep your email list updated.
Abnormally high bounce rates are a sign that your emails are getting listed as spam. To get people to open your emails, you need to pass through their email spam filters first. Here are some ways to do this-
Make sure that your subscribers have opted-in to receive emails from you.
Let your email content be balanced, clear, and engaging.
Be consistent with your brand's content and design.
Perform A/B or multivariate testing to understand how content modifications can impact delivery and engagement.
Improve your email deliverability by using custom authentication, avoiding too many images in the content, making it easy to unsubscribe, and refraining from URL shorteners.
Segment your audience under broad categories depending upon their age group, sex, interests, how long they have been associated with you, etc. This will help you to send better, targeted emails.
A/B test different elements of your email marketing campaigns. You can test the subject lines, CTA, paragraph breakage, and content of your emails. This will help you know what works best with your audience.
Rounding it all up, email marketing is one of the leading digital marketing trends and techniques here to stay. The average email click, open, and read rates vary from one industry to another. By looking at the stats, you can get an idea of how your emails should be performing. If you find your campaigns to be lagging, use our valuable tips to push your business ahead!