Before you start searching for the best WordPress SEO guide for beginners, you first need to understand that these popular bloggers are not only outstanding writers but they also monitor how well their content is performing on search engines.
Top-rated content writers in this industry over the years have learned one important trick that they not only have to write to impress people but search engines too.
Writing content for both ideally should go hand-in-hand, harmonizing with each other. If you search online, you'll come across hundreds of thousands of SEO tips. Bear in mind that these tips will only work if you can write exceptional content for your audience.
If you're looking for the latest and most comprehensive WordPress SEO guide then you have landed in the right place. In this article, we will mainly talk about all the necessary aspects of SEO as well as how to integrate SEO on WordPress.
But before we jump to those helpful tips, let's first understand what WordPress SEO is.
So let's get started.
What is WordPress SEO?
Creating outstanding content strategies is highly essential for Search Engine Optimization and your readers. It's necessary because it will help you become great as a blogger.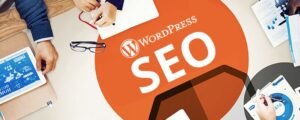 The key to success is to put yourself in your readers' shoes and think like them so you can understand that the content you're offering is worthy or not.
The most glaring mistake bloggers often do is that while writing content they mainly focus on search engines more than their readers. For this reason, it's become difficult to express communication and information.
Even if you understand your content, but your readers won't be able to understand and relate to it. That's why it is essential to focus on optimizing your WordPress site for search engines.
If you are sure that your written copy is exceptional then it will definitely rank higher on search engines as an SEO content always speaks to people and search engines. Your ultimate goal must be to improve your website traffic and search engine rankings organically.
Always remember nobody can fool Google. If you're doing that just stop right away as Google may penalize your site and you will lose everything.
If you wish to rank higher on search engines while pleasing your reader, you need to follow best SEO practices.
So without any further ado, let's get to that.
06 Incredible ways to improve the SEO of your WordPress website
Creating original content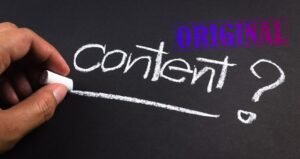 One thing being a blogger you need to always keep in your mind is Google love original and unique content. That means you need to create a copy that is unique and not published anywhere on the internet.
However, giving opinions and expert advice on a particular subject or topic is also counted as original content. Also it's a great way to flex your expertise in front of your audience to gain more attention. Always publish the information or content on your website that's original.
Think it in this way that you're offering something new to this community so it must be original, unique and high in quality. This will also help you to improve your search engine rankings.
Don't even think about publishing duplicate content on your website. And before you start writing something first do a keyword research so you can optimize your content for search engines.
Improving page loading speed
User experience and page loading speed of a WordPress website play a significant role when it comes to search engine rankings. Google since Jan,2018, started using page speed as a metric for ranking sites.
For this reason it is highly essential that your website should load faster. There are multiple reasons because of which a WordPress page loading speed is compromised. But fortunately it's pretty easy to speed up a WordPress website in just a few simple steps such as:
Choose a reputable hosting provider
Avoid choosing shared hosting service
Combine CSS, JS, and Minify HTML
Use CDN
Optimize all the media files
Use a speed optimize WordPress theme
Avoid using too many plugins
Use these above listed techniques to improve your page loading speed which will ultimately improve your search engine rankings.
Using a caching plugin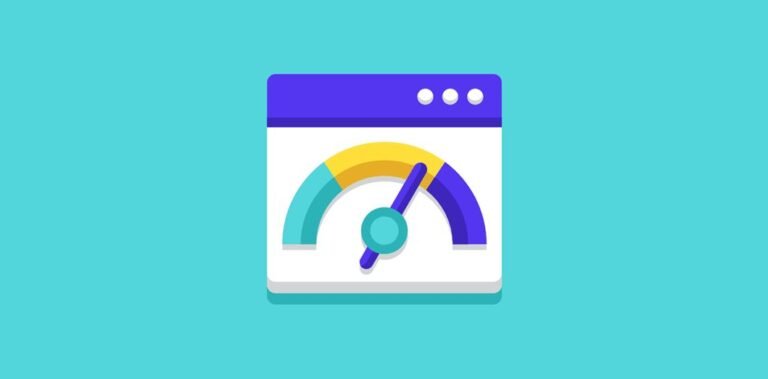 As we mentioned earlier, websites that have impressive page loading speed are only able to rank higher on Google. As you upload and remove data on your website, it gets stored.
It keeps on piling up and affecting your page loading speed. Once your page loading speed is compromised, your SEO rankings will be affected.
Clearing cache manually is a complicated process, therefore we recommend users to use WordPress caching plugins for this purpose.
Caching plugins will not only help you to clear cache but improve your user experience as well. They will also help you to decrease the bounce rate and eventually your website SEO will improve gradually.
Since there are plenty of WordPress caching plugins, it's difficult to find the best one. To help you out, we have prepared a list of best-caching plugins. Take a look at them,
WP Rocket
WP Super Cache
Comet cache
Cache Enabler
W3 Total Cache
Hyper Cache
Increasing quality backlinks and interlinks
It's nearly impossible for a website to do well without backlinks. It's just like the oxygen that humans need to survive. If other websites don't mention or recommend you as a reference, you cannot rank higher on search engines.
It's vital that your blogs are mentioned on other popular and reputable websites, YouTube videos, news sites, Twitter, etc. As this will help you create a good image of your website in the eyes of Google.
Also, focus on interlinking of your site. Interlinking refers to the practice of adding links of your website in your own articles.
Using SEO tools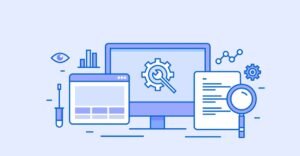 As we all are humans, we can make mistakes. It's totally okay and nothing to be ashamed of. While writing content, you might miss a few 'a' and 'the'. Fortunately, you can use tools to improve the quality of your content greatly.
You can use tools like Grammarly, Hemingway Ginger, to name a few. Moreover, you can use tools for keywords research and SEO audit like SEMRush and AHRefs and for identifying wordpress errors of your website use Search console.
Using these outstanding tools will help you to create killer content for your website.
Utilizing WordPress SEO plugins
To improve your search engine rankings and see how your website is performing in terms of SEO, it's necessary to use a SEO plugin. If you really want to improve SEO of your website then you start using one today.
SEO plugins offers many astounding features such as,
Page analysis tools
Breadcrumbs
Social media tags
XML Sitemap
Canonical URLs
Keywords and readability analysis
One of the most popular SEO plugins that is currently used by 70% WordPress users is WordPress SEO by Yoast. If you don't want to go with the majority, no problem, as there are other options as well such as, SEMRush, Google Search Console, Google Keyword Planner, SEOPress, Rank Math, etc.
No matter which SEO plugin you choose, just make sure you use this one.
Conclusion
So that's it for today. WordPress is still the best choice when comparing with other CMS due to its flexibility. But for the success of your site, you need to implement an effective SEO strategy on your wordpress website. We hope this short guide on WordPress SEO for beginners will help you greatly.
If you're new and don't know where to start, just follow our guide and you'll see how your website improves gradually.