There are so many applications in our system that we don't want and we often drag and drop them in the trash for complete removal. But do you know that this method is not a sure-shot one to get rid of all the files associated with the app? Yes, dragging and dropping apps in the trash means leaving a trail of associated files behind which not only occupy precious space but also interfere in the working environment of the system.
This is why it is recommended to have an uninstaller in your mac which is capable of deleting unwanted apps along with all the files related to it. Without further ado, let's figure out the best uninstallers of all the time.
Best App Uninstallers For Mac
Advanced Uninstall Manager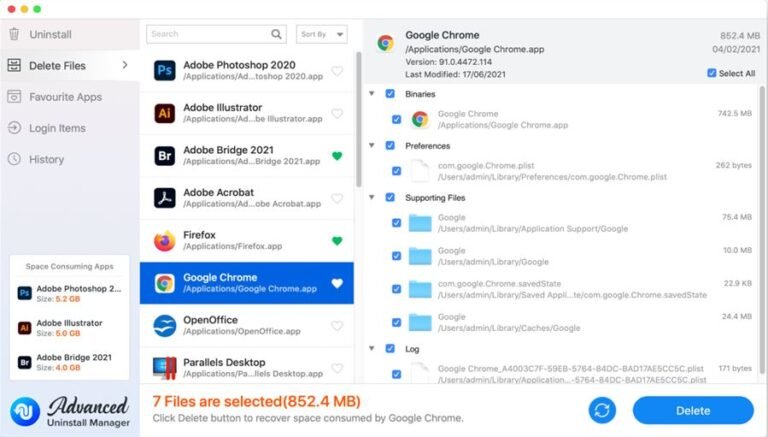 An easy-to-use and very straightforward application, this tool is perfect for removing unwanted applications. One can just drag and drop any application they don't want and the tool will work upon it instantly. It will also accumulate all the related files in it so that removal of apps becomes easy. You can also view the history of the applications which were removed so that you can keep a track of it. If you don't want any app to get removed by mistake, you can add it in your favorite section as well.
With this, get the login items managed using this budget-friendly app. Try it out today and uninstall programs on mac smoothly.
Hazel For Mac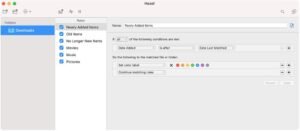 Hazel is known as one of the most reliable and best app uninstallers for mac which can also easily organize and clean folders as per your decision. Allow the tool to also manage trash, remove duplicates, and remove apps. It has a smart interface and even a simple one that even a new user can easily go through smoothly. Manage your trash easily using this app so that you can experience lightweight dress and high-speed mac.
Macbooster 8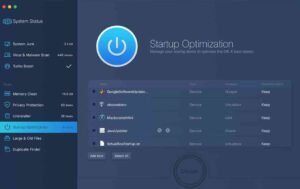 Get the performance of your Mac boosted like never before with Macbooster 8 which is a smart cleaning application. It also acts as the best uninstaller for mac that cleans the system and even acts as a system manager. You can easily delete unwanted apps while also managing login items and removal of large and old files. You can also get rid of duplicate files which create a ruckus in the system for no reason.
Get your mac also secured from online trackers as privacy traces from browsers could be caught in time by running a malware scan using Macbooster 8.
CleanMyMac X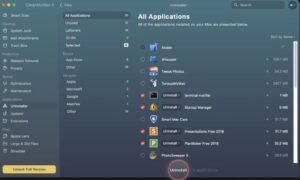 Any list of uninstallers is incomplete without adding CleanMyMac X into it. CleanMyMac X is a tool loaded up with numerous features where Uninstaller is one major feature to touch. The Uninstaller section can find out all the apps available in the system for you can tick mark it while choosing 'Uninstall' with it.
Apart from uninstalling the apps, you can also get rid of system junk, mail attachments, trash bins so that the system is optimized. It even offers you a smart chance to remove malware and maintain the system's privacy at a greater rate. You can even update drivers using the tool and provide complete protection and care to your system.
Nektony App Cleaner & Uninstaller
An excellent uninstaller, Nektony can help you get rid of unwanted apps very securely. You can also keep yourself away from caches, app support files, preference files, and much more so that a significant space is taken back from the system. This app uninstaller can even help in removing unwanted service files and even helps in resetting all the apps in their initial state. It can even remove leftovers from previously uninstalled apps and even manage browser extensions.
AppZapper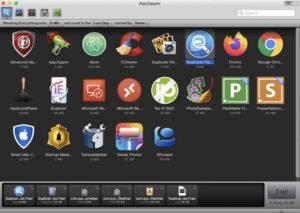 AppZapper brings you an easy drag and drops feature with its arrival. As you allow the apps to be deleted using this uninstaller for mac, it will also collect all the associated files with it and enable you to delete them all in one click. There is a separate Hit List feature here which allows you to browse out all the applications available in the mac already. Moreover, you can also keep a record here about the apps which are purchased already.
CCleaner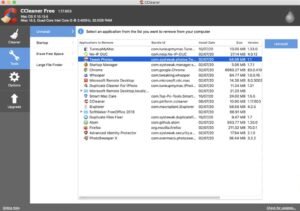 CCleaner is another one of the best app uninstaller as well as optimizer for mac as it is able to take care of the health of mac properly. One can manage their startup items, remove duplicate files available in the mac, and uninstall apps in no time. It comes in both free and paid versions and can be chosen by the user according to their personal preferences. However, the good part about paid version is that it offers real time monitoring and much more additional features which free one lacks with.
Wrap-Up
Which one is the best app uninstaller for mac according to you to uninstall programs on mac? We believe that you can rely on Hazel for mac as well as Advanced Uninstall Manager for complete removal of applications as well as organizing the system. Which one did you choose and why, share your opinion with us in the comments below.