Considering the hard work and dedication small business owners put into meeting their customers' needs, boosting their brand visibility, increasing their customer trust, and increasing their sales, they must protect their investment. Organizations can benefit from security measures to safeguard their physical workplaces, company information, client and consumer data, and finances. To avoid experiencing physical, financial, and data-related losses that can be hard for some small businesses to bounce back from, follow the steps below to secure your small business.
Consider hiring a well-trained security guard.
Small business owners operating out of physical workplaces should consider implementing traditional protection measures such as having security personnel survey the premises inside and outside. It can be challenging for the professionals working in startups and large companies to recognize and identify everyone who enters the building. Security guards who receive extensive training and work after business hours, if necessary, can keep unauthorized visitors from physically harming employees and customers or stealing money, goods, company property, or sensitive legal or financial information.
Get high-tech security cameras for your business.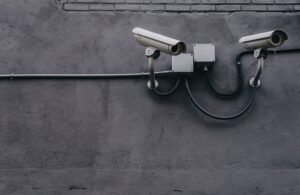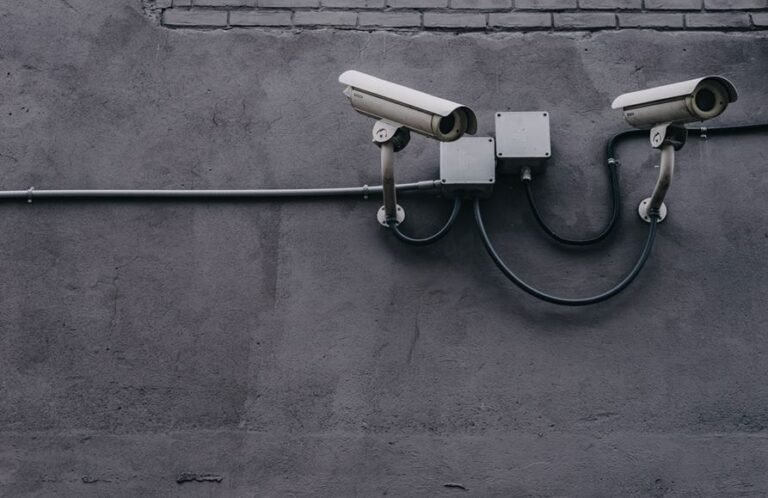 To augment the work security guards do to keep businesses safe, consider obtaining security cameras. Designed to investigate situations, scenes, and people, security cameras with excellent image quality may see what security guards, business owners, or employees can't. A fisheye security camera, for example, has an ultra-wide-angle lens and can provide panoramic images warped in a way that creates a fisheye effect.
Fisheye surveillance cameras can give heightened situational awareness to minimize potential blind spots. Additionally, cameras with fisheye lenses can create different views in different directions, increasing your coverage and saving you the trouble of installing multiple cameras.
A security camera can effectively deter people from acting on any malicious acts they intend to commit. The presence and sight of a security camera could prevent a robbery, for instance, as some people choose to alter their behavior when they know someone or something's watching them. However, if vandalism or a break-in occurs, security personnel can monitor your screens and review the high resolution, clear video your camera records to determine who's responsible.
Get an alarm system to help you stay alert.
An alarm system is another piece of equipment that can help you keep your business secure. Alarms created with high technology sensors are typically capable of motion detection. This security solution is a great option because such a system responds to disturbances that may pose threats to your business and alerts you through sound, allowing you to stay on guard.
Obtain coverage for your electronic devices and digital information.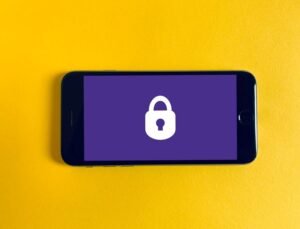 Business owners need to keep in mind that technological protection is just as essential as physical security. Updated antivirus software solutions can safeguard your computers and devices that contain sensitive digital files through the prevention, detection, and removal of malware. Likewise, using strong passwords on work computers, smartphones, and business accounts can help business owners and office professionals protect critical data of all file types.
Another way to protect and manage your digital assets is to use robust digital asset management software—solutions that typically include capabilities and features like advanced search, workflow, and users access management. The best digital asset management software (DAM software) enables users to organize audio files, video files, media files, design files, pdfs, and more in ways that cloud storage systems like Google Drive and Dropbox can't. DAM systems allow users to compile their organization's digital assets in a single source of truth repository and leverage advanced features like filter and folder capabilities, making it easy for team members to locate and utilize approved digital content.
Essentially, having all digital assets in one central source of truth keeps you from losing content. One aspect of DAM software that makes it practical for security purposes is its tracking capabilities. Digital asset managing systems allow users to track who uses digital assets to guarantee that marketing teams and creative teams utilize updated content. Knowing who's using your digital assets, among other protection aspects, enables you to double-check that only the right people can access your digital assets.
Entrepreneurs and data security experts must provide data and technology use training in any business where team members may deal with sensitive data and high-tech solutions. Ultimately, making the workforce aware that the organization prioritizes data security and addressing safety in the workplace is imperative to securing a business and its data.